Are you suffering from lack of traffic?
Or maybe you don't know, how to start making SEO for your blog?
Or, in worst case, Google Penguin or Panda affected your site?
Below you will find 19 simple SEO tips, how to beat your rivals in Google.
In this post I wouldn't write about obvious things – content.
It's common knowledge, that content is the king and if your articles are low quality, even these tips will not help you.
I'll focus your attention on three parts of SEO: onsite tips, offsite tips and general tips which can help you in making SEO for your blog. 
1. Plan your SEO
First of all, you must answer on some crucial questions:
Why you need traffic from search engines?
What's your competition?
How much time and money you can spend on it?
How long you can wait for results?
Do you have knowledge about SEO?
After answering on these questions, you will have wide picture of your "SEO plan".
To have your plan more detailed, you must go to the next step.
2. Think about employing SEO specialist or outsourcing this type of activities to SEO company
I'm not joking.
These days SEO isn't "fast and easy".
It's not enough to create great content with proper keywords and put some links.
Google reveals, that for creating their SERPs, their engineers take into consideration some hundreds factors.
And more than one hundred of them is changing each year.
Do you really have time for following them?
3. Perform competition research
Ok, you decide to do it by yourself.
Now you have to check your competitors.
It's long way  ahead of you, but there are some services, which make it easier.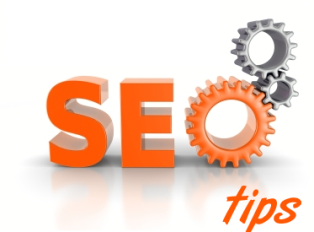 4. Make keyword research
After recognizing your competitors, their "power" and keywords, you should try to find proper keywords for you.
Proper means with low competition, connected with your niche and with a lot of performed searches.
Market Samurai
Google Keyword Tool is totally free, but isn't so complex like Market Samurai.
If you want to learn more details about keyword research, you can read this post from CopyBlogger:
Keyword research should be performed alternately with competition research, due to changes in SERPs.
5. Create your site in proper way
Some bloggers (especially web designers) totally forget about SEO during creating their websites.
So below there are the most important elements, that you don't have to forget!
– don't use FLASH;
– make your navigation bar easy to use;
– place in your sidebar, header and footer right information for your readers;
– create a sitemap for your site (both as normal page and as xml format).
6. Make your content SEO friendly
It means you should use your keywords (researched in 4th point) in proper way.
So your keywords must appear in:
-your content (post, articles)
-titles
-URLs
-image names
But remember : they should look naturally.
Avoid keyword stuffing (putting too much keywords to the text) in your articles, as Google may penalize you for this.
Concerning URLs – there are two more tips about it
your URLs have to be SEO friendly, that means they should looks like
https://www.smartmarketerz.com/proper-url-name
use hyphens, not underscores
Hyphens are treated as spaces between words.
7. Make your Titles and meta description tags unique for every single page
It helps Google and other search engines to find unique content on your site.
8. Use internal linking
Internal linking is very important onsite factor for your site.
Besides, you can use proper anchors here.
9. Link to other sites in your niche
Linking to other sites is good for you ranking.
You must only remember about two things:
don't link to low quality sites
your links should be related with topic of your blog or article.
10. Try to mix type of content on your side
Google loves various type of content on your site.
So you can add:
text
video
pictures
tables
lists
podcasts
social content
11. Get a lot of different types of links driving to your site
Getting different types of links makes it "natural" for Google.
So, you can try to get links:
dofollow
notfollow
with anchor text
with name of your blog
with address of your blog
with text: click, here, read
12. Different sources of links driving to your site
It is similar to point 11th, but it's not the same.
Here are some examples:
links from blogs
links from article directories
links from forums
links in press releases
links from blog carnivals
links from social sites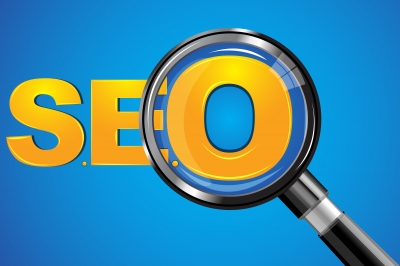 13. Don't link only to your homepage with only one keyword
Take special care to vary your anchor text and targeted pages.
Especially now, Google is monitoring it very strictly.
And if you don't want to be penalized by Google, you can learn some more things about it in this article from KissMetrics :
50 Reasons Your Website Deserves to Be Penalized By Google
14. Update your site often and regularly
If you want to show that your site is worth to be visited by search engine spiders, you must update it often and in regular intervals.
15. Use social media
Google and other search engines place emphasis on social factors – so you must adapt to it.
Besides, it has more advantages, not only SEO.
16. Try to trigger linkbaiting for your site
Prepare competition, great video, infographic or killer article.
Internet readers will link to your site spontaneous.
17. SEO and linking needs a time
Unfortunately SEO needs time.
In contrast to PPC, it couldn't be performed in one day or even a week.
So you must be consistent in your work.
18. Don't use Black Hat SEO methods
In some niches it's almost impossible to use only White Hat, but you should try to avoid some actions.
So:
-don't duplicate (steal) content from other sites;
-don't buy links;
-don't sell links;
-don't participate in links and content farms.
19. Be up to date with changes and trends in search engines
The world of SEO is changing very quickly.
Just remember all the latest changes in Google algorithm : Penguin or Panda, just to mention the big ones.
Something, what was working some days ago, may not work today.
So you should monitor it.
This is a great resource to check the latest changes and also the history of Google algorithm – from MOZ :
Google Algorithm Change History
Conclusion
And what about you?
Do you know SEO?
Can you add something else, maybe some other tips and tricks about SEO?
Please let me have your suggestions in the comments below, thanks!