Who's your blog's target audience?
How well do you know their needs, what they like to read and what makes them click a link?
How do you get them to notice you and your blog?
Getting your site noticed by your specific target audience takes a bit of study and understanding, but I make it easy for you with these blogging tips.
Place Your Post Updates Where They're Bound To Be Seen
1. Look Up Your Traffic Sources
Where is most of your traffic coming from?
Check out all sources of traffic and make sure that more visitors see your post updates at the sources.  For those targetting multiple markets, you should also use a VPN to change server locations to see the regional SERPs for yourself for further optimization.
2. Haunt Your Audience's Haunts
Where does your target audience hang out?
If it's Twitter, tweet about your posts and get others to tweet for you.
Make sure you haunt the same places, and place your post updates so they're noticed.
Make Those Links Look Juicy
3. Jazz Up Those Titles
If you want your target audience's attention, you have about 3 seconds in which to get it.
Your title should pique their curiosity and literally make them want to click the link to visit your blog.
4. Include Post Links In Your E-Mail Signature
Make your links short and easy; avoid a verbose intro just before the link.
Include a nice picture of you in your email signature, and some graphic element so people's eyes go to it.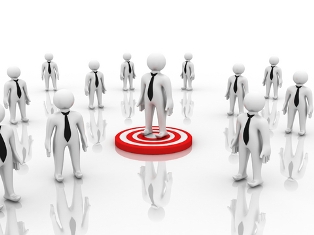 Get Your Audience's Attention
5. Post Comments On Other Blogs
Make a list of the top blogs haunted by your target audience.
Read their posts and upload thoughtful, insightful, intelligent and useful comments.
Be sure to paste a link to your blog.
6. Put Out Links To Relevant Posts
Read posts by other bloggers and write a post that's relevant to their point.
Explore a different perspective of the same topic or go off on a tangent.
Post links to such posts on other blogs, on discussion forums and other places.
7. Establish Your Presence
Be it on Twitter, Facebook, LinkedIn, Google+, YouTube or any other sharing site, you must have your profile out there, with a brief message about who you are, what you do, why you blog and so on.
Your chances of getting noticed are much higher if you're to be found everywhere.
8. Sponsor A Contest
If you find a contest that has the potential to attract a large audience in your target area, sponsor it using cash, services or products.
Make sure people notice you; interact, contribute and network to get more mileage out of it.
9. Create Your Own Contest
Get hold of other bloggers to sponsor a contest that you create.
Use social media and every other free PR and marketing trick to publicize the contest and gain visibility across different networks.
10. Review Products
People don't buy anything these days without looking up product reviews.
Review products that are relevant to your niche and publish them on your blog, on other product blog sites and so on.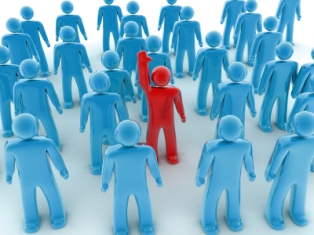 11. Get Your Products Reviewed
While you're at it, if you have products or services, get them reviewed as well.
You can either pay reviewers, or provide your offerings for free in exchange.
You can review your own online casino experience at  spinit casino and share it whit your audience
12. Up Those Search Engine Rankings
Your blog's visibility is only as good as your search engine rankings.
This is where reviewing popular products helps to get you noticed on search engines.
13. Interview Other Bloggers
Publish interviews of other bloggers, niche movers and shakers as video, audio podcasts articles or even interesting infographics.
You'll get noticed and tap indirectly into the audiences of your interviewees.
14. Participate On Blogging Communities
Discussions give birth to many ideas.
Look up blogging communities where your target audience participates, join in, contribute and network to boost your visibility.
15. Start A Newsletter
A newsletter is a great way to let your target audience know that you've got something worth reading about.
16. Vibe With Top Players
Get the attention of movers and shakers in your niche by helping them with their issues, re-tweeting their tweets and so on.
They will return the favor by making you visible to their audiences.
17. Trade Ad Space
You may not get a strong backlink with this method but you can get your target audience notice you and increase your readership.
18. Offer Something Extra
Offer lifestyle tips, consultations, photography tips, organizing Tweet-ups, tips on how to produce great videos on your blog.
Your visibility will grow along with your audience's confidence in your abilities and offerings.
Anything to add?
Please let me know what you think in the comments below, thanks!