Reaching the online marketing success is ​​the dream of every brand and company (included bloggers!).
But the experience teaches us that just thinking of a winning strategy is not enough : translate it into results is the complex part.
Even if we can say that the same strategy does not work for everyone, you may want to check the suggestions below, that you should follow in order to obtain a highly effective online marketing action.
1. Organic Positioning
A company that wants to be competitive must have a web site located at the top of Google organic results, as well as Yahoo and Bing,  for their targeted keywords.
This is the starting point for an effective web marketing strategy, of course because organic positioning of your website can convey a great deal of qualified web traffic (which is called "Organic Traffic").
So the BIG question is "How may I get good organic search?"
The answer is that there are many ways, depending on the characteristics of your online business.
In a few words, having lot of quality backlinks may increase your organic traffic.
2. E-Mail Marketing
The e-mail marketing is a particular type of direct marketing which uses e-mails as a way to communicate commercial messages.
The target can be composed of both potential customers or existing customers.
In the company's online marketing strategy, the e-mail marketing must have a leading role : because it has low costs, it is fully traceable and, if do it in the right way, it is very effective.
Be careful not to confuse e-mail marketing with spam, the quality of the contact must be your primary objective : your customers are real people and you must cultivate a loyal and true relationship!
3. Pay per Click Advertising
When you think about online marketing and a fast and easy way to reach your audience, it is likely that one of the first things that comes to your mind is the pay per click advertising ( PPC ).
First of all there is Google AdWords and programs related to it.
The pay per click is an effective tool to promote products or services : in relation than building organic traffic, PPC campaign is much faster and easier to implement.
But it has obvious disadvantages : the percentage of clicks obtained from pay per click is much lower than the one obtained with the organic positioning.
AND it has a specific cost!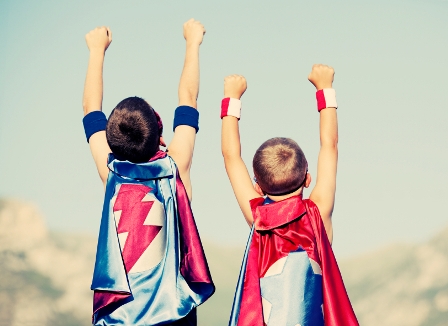 4. Landing page
E-mail marketing and PPC advertising are two very effective online marketing tools.
But when a potential customer clicks on the call to action for your e-mail advertising or on the links on your AdWords campaign, you want them to end on a successful landing page.
Some tips to create a profitable landing page may include :
Keep it simple
Drive the people to Decision
Offer Multiple Calls to Options (a link to your product at top, middle and bottom of the page)
Experiment with more Landing Pages which one works better
5. Social Media Marketing
Nowadays, it is essential that an online marketing campaign also includes the most important social networks.
Social marketing is really important.
Think for example about Facebook, with more than 1.23 billion monthly active users!
Facebook offers unique tools that can help you build traffic to your site and promoting your company : for example buying ads to advertise your service, linking your business in your profile or creating a page or group especially for your product.
Another BIG ONE is Twitter.
Not also it will help you build your social media presence, but it will bring you massive amount of traffic.
The key of Twitter marketing success is to have a lot of engaged followers.
The more recent creation, but not least is Google+, the answer from Google to the hegemony of social networks.
Some other powerful social media networks are StumbleUpon and Reddit.
6. HIGH Quality Content
An effective online marketing also passes through a business website updated with fresh and high quality content.
The quality content inspire trust and confidence in your audience.
Google "Panda" new algorithm gives so much weight and importance to the quality of the sites that they crawl.
You surely understand why high quality content is important : so be sure to have good, well-written and unique content that will focus on your primary keyword.
And above all : do not copy other site's content, even if it is very good content.
7. SEO
The Search Engine Optimization (SEO) is the set of practices to increase the volume of web traffic a site receives from search engines.
The more frequently your site appears on search engines the more visitors it will receive.
From a SEO point of view, there are two primary areas you need to consider : on-page optimization and off-page optimization.
Basically, there are things you can do on your site to help your rankings, and things you can do off of your site to improve rankings.
The most important aspect of search engine optimization is getting links to your site.
Increase the link popularity of your website is obviously increasing your online visibility.
What do you think?
Are you working hard to increase your online visibility?
Please share your views in the comments below, thanks!