Social media marketing is a powerful way to spread your content, but if not used correctly, it could be harmful for your site.
There are a variety of branding and marketing options nowadays, such as direct mail marketing, display ads , mobile marketing – social media marketing is currently on the rise and the more you learn the better.
Mistakes are always just around the corner and here below you can read some of the most common ones.
1. Create Thousands of Profiles
The first thing you do is create a Facebook Fan Page, then a Twitter profile and a LinkedIn account.
And then … It's easy to get carried away with Social Media: there are many social networks, and each one is presented as the solution to all your problems, but the truth is that you do not need every every social media account available.
Unless you are not suffering from presenteeism mania, you should avoid to subscribe to everything you find online.
Just try to figure out what you really need and what really works for you!
2. Do Not Take Care of Your Accounts
Often who has thousand social media accounts around the web, do not take care of them.
A slightly edited account (not completely filled in the fields, not updated or slightly) is not a pretty sight.
And do not think it's just one person tought, but I think everyone who see your profile will think the same.
It is better not to have it, than make a bad work in a social media account!
3. Use the Same Strategy for Each Channel
Every social media network and every communication channel you're using to interact with your audience has very specific rules.
And you must know that to be truly decisive in any environment you have to know its rules, the dynamics of interaction and strategies that will lead you to become a reference point for the audience.
All this translates into two words: time and effort.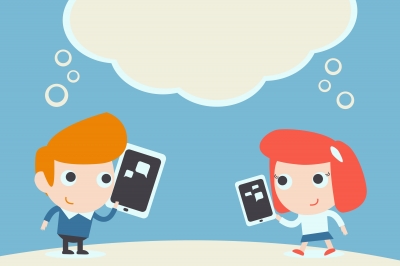 4. Walking with a Snotty Nose
Do you want to accept all the friendships that you receive, even the sad account created only for sending spam?
You can do it, it's your right, but remember to create a healthy interaction with the contacts closest to your field of interest.
Just remember not to walk with a snotty nose: social media are so called precisely because it's social!
5. Confusing Spam for Promotion
You have created your Twitter account, Facebook and everything else to share your business or simply to spread the contents of your blog.
Obviously, this seems right!
But remember, not to turn youself into a spammer, becoming one of those people who send a thousand times the same content.
Try to behave naturally and to share valuable resources.
Also mention other useful content and it is your duty to quote the author, of course!
6. Ignore the Monitoring
So you have good relationships with all your contacts, you can get retweeted your content 1,000 times a day and you are in the circles of many people online.
But have you ever thought that you need to measure your social media progress?
I know that the measurement of social media is still difficult to realize, but the network offers a range of tools precise enough to monitor your online presence.
So why not use these tools?
7. Jump the Gun
Haste is the mother of all evils, it has always been so.
And one of the biggest mistakes you can do is pretend to reach superstar numbers after a few weeks on Social Media Marketing.
In the online world nothing is taken for granted and, unless you are a VIP in real world, you will need time to create big numbers in your social media accounts.
Just be patient, share good content and build relationships!
And soon the results will come.
What do you think?
Which Social Media do you prefer and which one works the best for you?
Please let me hear your thoughts in the comments below, thanks!
Image courtesy of bplanet at FreeDigitalPhotos.net