It is pretty likely for marketing professionals to get confused about making their product videos. Of course, video marketing is gaining prominence every passing day, but still, there are professionals utterly clueless about the topic or subject of their marketing videos.
But there's no scope of giving up. To achieve your business objectives, you will need various videos, from promos and explainers to demos and case studies. The possibilities are endless.
So, let's start with the ones that can bring in the greatest returns on investment:
1. Explainer Videos
These videos are perfect for educating potential buyers about your products and services. They are good at illustrating why the buyers need a product while generating leads and nurturing the potential customers simultaneously. Explainers or product explainer videos are instrumental in explaining complex products and increasing brand awareness.
2. Brand Videos
The ideal audience for your business does not have any clue about your business, and they will also not take it very well if you try making them buy your products and services instantly. This is the time when brand videos can prove to be effective. These are short, movie-like visuals that help brands forge an early connection with the target audience simply by introducing the brand personality to the audience.
3. How-To Videos
How-to videos ease the people from the business discovery stage into the real meat of what a business has to deliver. These are the most popular forms of educational visuals explaining the right way of doing something to the viewers. They are step-by-step tutorials that are both informative and entertaining.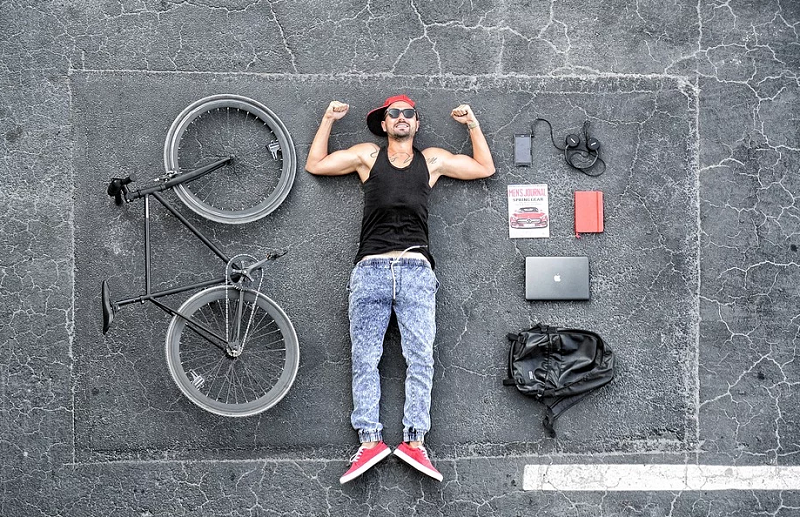 4. Educational Videos
Another fantastic type of visual content that brands can use to impress their target audience; is educational videos, which help create a strong relationship between consumers and brands. They help brands gain the audiences' trust by showing them that they are willing to assist the audiences simply because they matter the most.
5. Promo Videos
Promo or promotional videos are perfect for increasing traffic to an asset-specific landing page; for lead generation and brand awareness. Such videos are great for promoting text-based content marketing assets such as guides and reports. One of the best ways to effectively use such videos is by creating fun visuals to promote more downloads.
6. Animated Videos
No, these videos are not expensive or difficult to make and bring in great results. You can easily use an online video editor for making catchy animated videos. They grab the attention of the audience instantly. With these videos, the makers have several options to lure the audience. These include whiteboard, 2D animation, and 3D animation.
7. Thought Leadership Videos
Such videos are instrumental in building thought leadership within the industry while establishing a brand as an expert in the market. The videos even educate audiences about specific subjects and make human connections possible. The main point of these videos is sharing an exclusive perspective for building trust and following.
8. Vlogs
Vlogs are constantly on the rise, considering that more and more viewers are watching them on different social media platforms. Businesses can easily tap into such videos for marketing their products and services. Known for their detailed content, such videos give viewers the chance to personally understand the life and work procedures of a company.
9. Recorded Webinars
Recorded webinars educate the prospective buyers about the problems related to an industry, thus generating leads and guiding prospects along the marketing funnel. These days, webinars are digital events with virtual attendees registering in advance to take part in sessions. 
10. 360° Experience Videos
These videos are one of the most remarkable ways of involving a business's leads into your brand and in making a lasting impression. As the name suggests, such videos create leads, conversions, and ultimately sales by providing viewers complete details of the experience they can have when using the products and services of a company.
11. Case Study Videos
Case study videos work great at grabbing the attention of potential buyers who are still considering whether the products and services of a company solve their specific problems. Many prospective buyers search for such videos when they visit a company website.
12. Video Emails
Email marketing is as popular as video marketing, and blending these practices can produce a marketing technique that produces far-reaching outcomes. Adding the term "video" to the subject of an email can enhance the opening rate of emails by around 19% while improving the click-through rate by 65% and reducing unsubscribes by 26%.
13. Company Work Culture Videos
They help brands reach new audiences and build affinity and brand awareness. Company work culture videos tell audiences about a business and what it stands for. These videos are scope for brands to get creative and have fun simultaneously. About us, holidays, company culture, and recruiting videos all fall into this category.
14. Behind-the-Scene Videos
One of the most beautiful ways of connecting with the audiences is by establishing more intimate connections by giving them behind-the-scenes footage. Such videos offer little human touches that make a brand personal and special to the audience. They are powerful videos that can take a brand's image from nowhere to the greatest level within the shortest period.
15. Demo Videos
These videos help the buyers justify their decision to purchase a particular product or service. Quite the same as explainer videos, product demonstration videos explain the way products and services work. Nevertheless, because they come in the latter part of the marketing funnel, such videos need to be more in-depth when showcasing the functions and the features of products and services.
16. Personalized Videos
Personalized videos are suitable for delighting customers and prospects alike and making personal connections. They bring the audience into the story simply by weaving personal details for the individual viewers. Such videos can increase response rates, wowing the customers and helping businesses stand out among competitors.
Conclusion
This is just a small sampling of the different types of marketing videos you can use for your business. Nevertheless, they provide a good starting point for brands to follow. When making marketing videos, do more of things that work; try out new things; keep iterating, and do not be afraid of mixing and matching types and styles to get hold of something that meets your objectives.