When you think about making your blog profitable, one of the first things you should think about is bringing in more readers.
After all, more traffic to your blog equals more profits from it, right? (Most of the time).
But how do you bring in more traffic without having to pay for ads?
How can you create content that people will go out of their way to read?
Well, here are some ideas for you to think about implementing on your blog.
Use Pictures
Bloggers often overlook an aspect of their blogs that they should not.
How your blog looks, visually, matters to readers.
No one wants to browse a blog that is all text and a boring white background. Snore. No, instead readers are looking for an interactive experience.
Try adding pictures to your blog posts to increase reader interest.
Not only do current reader's eyes go to vivid images but new readers can also be lured in by the appeal of a great picture.
Images do not have to cost you anything but a little time either. There are many sites that offer free images that anyone can use, even stock photos.
By adding an image you automatically increase the visual appeal of your blog post and your blog as a whole.
You should look for an image that, number one, matches the blog post content, but number two is special in some way.
Maybe it is pretty or funny or strange or colorful, but a picture should stand out and really say something for the best effect.
Multimedia
Speaking of using images, going multimedia is another great way to get traffic to your blog.
You can add videos, infographics, music and more to make your blog more interactive and unique.
YouTube videos are free to link to and you can even upload your own if you are up to the task of filming yourself.
People love to connect with bloggers on a personal level and a video is definitely personal.
Think of it as recording your Skype chats, and then sharing that with all your blog followers.
Maybe that is for you and maybe it is not, but that is one way to add multimedia to your site.
You can also add music from open sources or even create your own infographic, which are quite popular now.
Those are virtually guaranteed to go viral on social media sites like Pinterest.
This is an interesting video from Ileane Smith on
"How to Get More Traffic and Backlinks To Your Blog From YouTube" :
Enjoy Your Work
If you do not love what you are writing about then why would your readers?
Love your blog topic or pick a new one.
Anything you do halfhearted is going to be trash.
You have to have a lot of passion to make a blog successful.
Yes, you can fake it for a while but hat will only add to your stress.
Be a better blogger and blog about what you really love, not just what can make you money.
You might even be surprised at how successful blogging by your passion can be.
After all, you are probably not the only person who loves whatever it is you are writing about.
Love your work or do not work, it is as simple as that.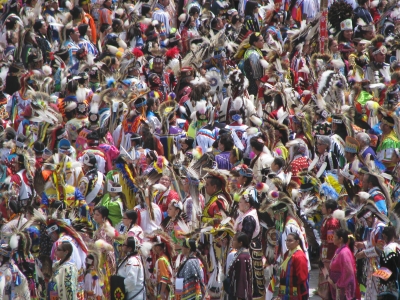 Make Lists
A great way to make sure you cover everything you need to and a great way to get in new readers is combined in one easy thing. Lists.
Lists are the best way for bloggers to get in new readers. For some reason people love lists.
Maybe it is because they are easy to scan instead of read or maybe it is because you already know what you are in for before you ever start reading.
What I mean by this is that a list is easy to know the length of. For example a list of seven is short but a list of one hundred and seven is long.
You already know approximately how much time you will have to invest before you ever start reading.
Lists are also great for bloggers because it gives you an outline of what you are going to write and lets you stay on topic throughout the post.
It is hard to veer off topic if you have five more points you have to get to.
Become a Part of the Community
You may not think about it like this, but bloggers are part of a neighborhood on the web
. And like any neighborhood it is only polite to get to know your neighbors.
These are the people who will give you the best advice, like which pizza place to avoid, and steer you towards the most profitable avenues, like the mom and pop restaurant down the street with the huge burgers for only a buck.
In the blogging world your fellow bloggers can help you avoid pitfalls with your readers, like mentioning a hated television show or movie, and give you topic ideas that work well, like pets or money saving tips.
Another way to get more involved with the blogging community and get new readers is to guest post and comment.
When you guest post or comment on other people's blogs you are exposing yourself to their audience.
They can then choose to, based on your writing or comment, click on the link back to your blog. This can be a great way to expand your audience base.
Another great way to connect with more people and increase your audience is joining blogging communities.
Among the most popular, you should join :
Search Engine Optimization
We should all know what SEO is by now, it has been drilled in our heads so many times.
But instead of going for the gimmicks that fade with every Google update, try to do true SEO.
Yes, use keywords but use them naturally as they occur in your writing.
You will tend to use keywords when you focus on a specific topic, so it should not be a big deal.
You should also do some research into what key words or search terms are big for your blog's niche and try to incorporate them into your writing.
If dogs and kids are big in your blog post niche, then start writing about what breeds of dogs are best for young children.
Simple connections can make a big impact on your blog traffic.
If you can fill a hole that has been overlooked by others then you can snatch away a lot of their traffic.
Start small and work your way up to compete with the big boys.
Do not think you can write one article on saving money and be in the top ten of Google. But maybe you can be in the top ten of words that sound like grape.
Strange, yes, but it works if that is what your customers are searching for.
Avoid Ads
You know and I know that ads are the bread and butter of a blog's profitability; however they are also a huge turn off for search engines and users.
Try to minimize the number of ads you have on your blog and make sure they are placed strategically.
This site has ZERO ads, at the moment.
There is no point in having an ad if no one will click on it but there is also no point in having an ad that is on a site that no one visits.
If you can, try to place the ads where they are easy to see and click on but do not get in the way of the content or mess up the visual appeal of your blog site.
Conclusion
These are just a few ideas on how you can get more traffic to your blog.
When you pay for ads and traffic you often do not get what you pay for.
Instead make the most of your content and have readers come to you.
Using a little wisdom and good content will take you a long way.
What do you think?
Any more suggestions or tips to add?
Please let me have your thoughts in the comments below, thanks!
Image courtesy of FreeDigitalPhotos.net