A good plan is the fundamental starting point for any business, especially in the field of social media marketing.
So before you sit down at the table defining your strategy, you need a plan of action that does not leave anything to chance.
You need to know, even before you start, what you are doing and if you are acting in the right way.
Hence 4 preliminary steps essential to building a successful social media strategy .
1 . Define Your Goals
Always start from your goals.
Do not limit yourself, but make sure that your goals are clear and defined : the more you will be more accurate at this stage, the easier it will plan your route, allowing make precise measurements about your achievement.
A few examples:
– increase visibility and value of your brand. This is difficult to measure, but you could tie to the number of social signals in your social media accounts during a certain period of time;
– create loyalty. This objective can be combined creating a true community with which to establish a stable and bilateral communication. This can also be a constant feedback for your business;
– become a reference point. In other words, show your work and your expertise in a specific area, thereby increasing the credibility of yourself or your  brand;
– increase sales.  This could be done directly on social media channels, with the creation of dedicated deal with the possibility to easily monitor the numbers of this type of activity.
Whatever is your goal, never forget to connect it to patterns of measurements and specific deadlines, simply because engaging in a marketing campaign without measuring success is counterproductive.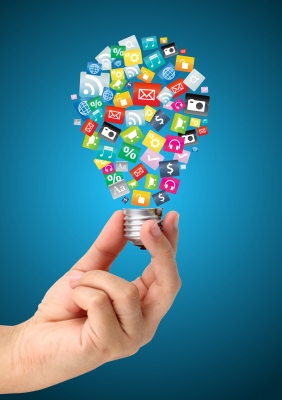 2. Always Start from Research
Once you have identified your goals, before starting is critical to carry out a detailed research phase that allows you to:
– identify your target audience on the web. Analyzing the personal data of the social pages of your competitors or from which you could draw part of your audience;
– search the competitors and analyze what is working for them. You have a variety of tools, from the classic Google Search to the new Facebook Graph Search. In any case, be sure to carefully analyze the activities of competitors, in order to not repeat their mistakes. This procedure will give you ideas on how best approaching your strategy;
– locate the latest news and trends in the industry.  You need to study and stay updated. And in particular, be prepared before deciding to start your campaign.
3. Be Consistent with Your Progress
Another key aspect to keep in mind at this preliminary stage is consistency.
Always be consistent with the image of your company and your business goals. Your strategy outside of social media should be the guide by which to adjust your online strategy.
So meetings, questions, comparisons with top management are essential.
In this way you have a clear idea of where the company should be conducted and how social media can facilitate this process.
4. Set Your Budget
The last , and perhaps most delicate step to take before you dive actively in the creation of your social media strategy is the definition of a budget.
In this phase, the key question is not "how much are you willing to spend?", but rather "how much will you need to invest?".
Many companies have had an amazing growth without millionaire investments on social media.
The most successful cases are related to organic growth accompanied by a few hundred dollars costs.
The web is a fantastic place where there are free resources for all of your goals.
Obviously, a minimum investment is necessary (even of time!).
If you know how to give value to your time on social media, you will find out what is the acceptable level of expenditure for this type of activity.
Once you have made ​​the first steps, you can take a dip in the realization of your social media strategy.
What do you think?
Have you planned your social media marketing strategy?
Please let me have your thoughts in the comments below, thanks!
Image courtesy of KROMKRATHOG at FreeDigitalPhotos.net