I'm sure you understand the power of social media, as it helps you create an identity online and brand your website, product or service.
Brands are extremely powerful and consumer confidence goes through the roof if you get your branding right.
Social media is a way to reach millions of people all over the world and get similar minded people excited about what you're doing.
However, there are huge numbers of people approaching social media completely wrong.
Don't get caught up in the numbers game!
The number of Likes, Followers or +1's might be a basic indicator of the popularity of that page, but it doesn't always tell the full story.
Engagement is where the real magic happens on social media.
If you had 10,000 Twitter followers but only got 10 responses and 3 Re Tweets a day then you're engagement level is extremely low.
Consider having 1,000 followers that respond nearly 50 times in a 24 hour period and that Re Tweet your content 10 times a day.
Which one would you rather have?
The engaged audience become brand ambassadors.
The more your followers interact with you, the better results you will see from social media.
Let's look at a few tips that can help you increase engagement on any social media channel.
Ask Questions via Social Media
This is the most basic point.
If your Facebook page is just post after post of your products coming up day after day after day, people may look and think 'oh that's cool', but they are never going to bother to comment.
You've given them no reason to.
Ask a question, see what your followers think!
"Have any of you seen our latest ebook on Kindle Book Success? Have any of you already got a book published on Amazon's digital bookstore? Let us know!", that's the kind of post that will drive engagement and encourage people to interact.
It's called social media for a reason!
It's supposed to be a social experience … not a one way street!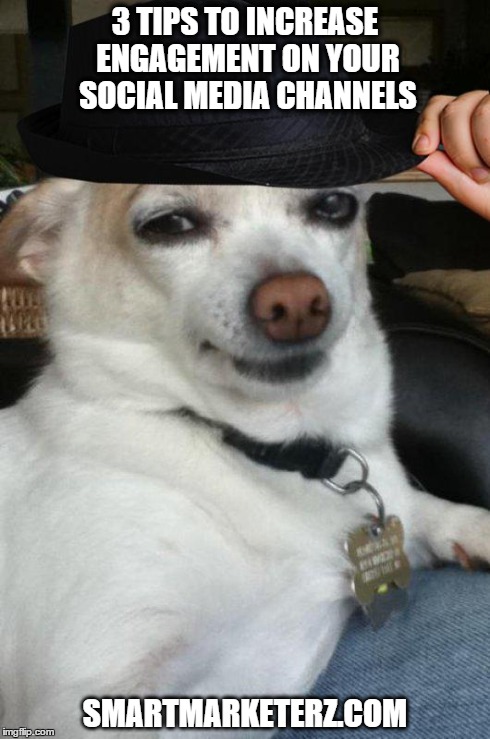 Time your Posts Right
When are most of your followers online?
There are loads of services out there that will help you find this information (Google is your friend people!).
So cater to them!
Why post your best content at 3 in the morning so nobody can see it.
Check the trends on your previous posts and work out a strategy.
Post when you're likely to get maximum exposure.
You can use TweetDeck, HootSuite or Buffer to schedule your posts.
Diversify your Content in Social Media
This is an important point that I can't stress enough.
Don't produce the same kinds of content day after day.
You don't ever want to be perceived as boring.
Use a little humour from time to time. Use images to increase engagement. People love images.
Plain text is all well and good if it's putting across the right message, but people are lazy and after a while get bored with reading and just want to quickly scan a picture.
Pictures get the most reaction of any content type. But be diverse. You can be just as boring posting only images as you are posting only text.
Think Videos, Polls, FAQs, Competitions or Podcasts.
Be a jack of all trades!
Conclusion
There you go. A few basic tips that should help you get more engaged with your followers.
As I said at the start of this article, a large following that isn't engaged is worthless. The whole point of social media is to be social! Don't be robotic!
Make sure you keep your content diverse, share it at the right time and make sure you respond to people who bother to engage.
You will find that people are much more likely to share your content if they feel like you've shown them some gratitude!
What do you think?
Do you have any other tips to add?
Please share them in the comments below, thanks!