Every good website needs to be easy to use and navigate.
If it's not, people will simply stop visiting it. 
Here are 5 tips to help make your website more usable.
1. Keep it Concise
When we're browsing content on the internet, we all have pretty short attention spans.
There's nothing we can do to change this; it's just the way we are. If the content on your website rambles on endlessly and needlessly, people will simply switch off and head elsewhere.
When you want to deliver important information to a reader on your website, you need to keep it as simple and concise as possible.
Read back over what you've written and ask yourself if there's anything that could be cut out. If the sentences aren't serving a purpose, you should cut them out.
2. Improve Your SEO
For your website to be found and used, you need to focus on improving your approach to SEO. In case you didn't already know (but you should!), SEO stands for search engine optimisation.
This relates to how high your website ranks on search engine results pages when people search for certain keywords.
To attract more visitors and boost your traffic, you need to rank as high up as possible.
If you want to improve, find the best SEO company out there are see how they can help you.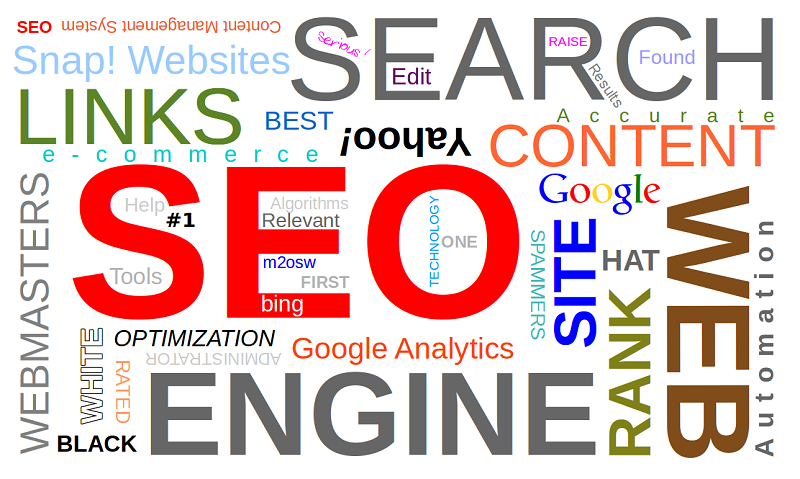 Image Source
3. Format Text
You need to make sure the text on your page is in the right format. This means leaving plenty of room on the margins and making the text readable.
You can do this by choosing a clear font and making the text big enough to be read by everyone.
It's also a good idea to break up the text into smaller sections to encourage people to keep reading. You could add headings or list your points using a bullet point structure.
This will prevent people from getting bored and moving on.
4. Engage People with Visuals
Solid blocks of text are instantly off-putting. We all know this.
When you click on a web page and see nothing but a huge block of text, it looks like a challenge and an effort to read it.
That's why the most usable and aesthetically pleasing websites are the ones that engage people with images and other visual information.
Infographics are very popular at the moment, so you should consider using them.
They give information in a more compacted and visually arresting way.
5. Add a Sitemap
Using a sitemap makes your website a lot easier to navigate. That means it's easier to navigate for visitors to the website as well as for search engines.
Both of these factors are important. Making it as easy as possible for people to get around the website and see what you have to offer will boost your traffic.
It will also improve your search engine ranking because search engine algorithms always prefer websites that have more quality links.
And that's exactly what a sitemap provides.
Put these tips to good use and make your website more usable today.