At one point these firm fixtures had appeared on our British High Street and have been some of the biggest names in retailing which have vanished over the past 40 years. One of the latest to join the list of big named shops that have disappeared is the British Home Store (BHS), with 164 outlets around the UK holding closing down sales after the business went into administration.
Acorn Stairlifts have compiled a list of 10 once-familiar chain stores that slipped away over the years.
Woolworths
This was a store that was handy for whatever you need from pink 'n' mix, to electronics. Whatever you needed, the chances were that you would find it in at Woolworths. Originally an American-owned chain, but first opened its UK branch in 1909 and quickly spread across the nation, with "Woolies" becoming a firm favourite. Between December 2008 and January 6th 2009, all 807 stores were closed down. The Woolworths brand had managed to survive briefly online and its Ladybird children's clothing range is now part of the Littlewoods ecommerce business.
C&A
This store was known for its quality clothes at reasonable prices. The Dutch firm announced its withdrawal from the British market 2000, with the closure of 109 stores. Retail analysts had said it failed to keep pace with the changing fashions and it recorded several losses in the 90s. The competition had increased from mid-market retailers such as Next and Gap which speed up its fall.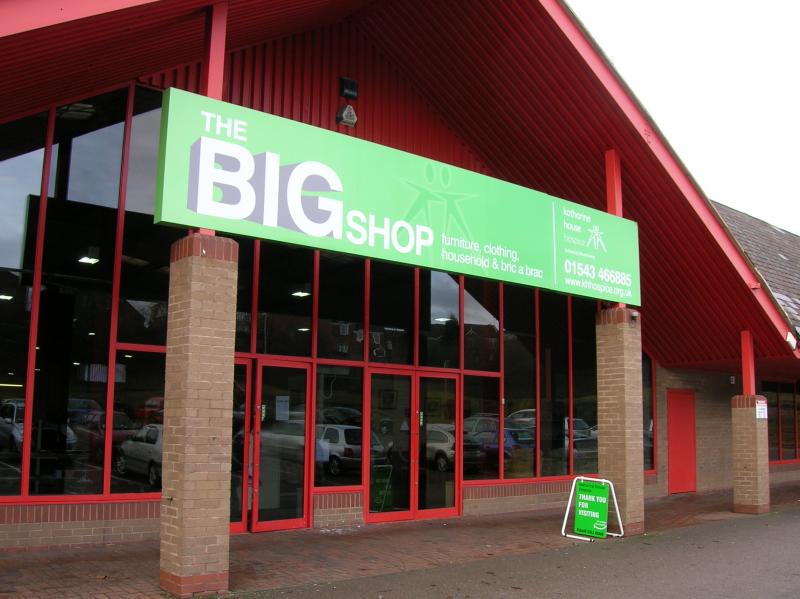 Radio Rentals
This store had established in Brighton in the 1930s and it initially rode the boom in demand for radios, renting them rather than selling. Later on it developed to offer the same rental service for TVs, video recorders and other electronic goods with a prohibitively high purchase price. Unfortunately, as the competition grew in the consumer electronics market, the prices began to tumble and more people chose to buy the products instead. Radio Rentals had got taken over by another firm, BoxClever, although the bran lives on in Australia.
Comet
The first Comet electrical good store opened in 1968 and quickly grew, with high street stores across the UK, but it was 2012 the store begin to tumble with losses of £95m. A capital investment firm had famously bought Comet for £2 but failed to turn the business around and all 236 stores were closed by Christmas.
Fine Fare
This was one of the UK's home-grown supermarket brands which established in the 1950s and expanded rapidly across the UK in the '60s and '70s. By the 1980s, It unfortunately struggling to keep with other rapidly growing competition such as Tesco and Sainsbury's which were opening larger out-of-town outlets. In the end, Fine Fare was sold to the owner of Gateway in the last 1980s and its stores rebranded or closed.
WH Smith Do It All
Wh Smith had decided to develop into a DIY business in 1979. But, right from the start it struggled to compete, merging with Boot-owned Payless DIY in the 1990. When it's sales remained to suffer, WH Smith had sold its half to Boots for a £1 gift voucher, with Boots later selling to Focus DIY, which itself went into administration in 2011.
Midland Bank
Even though this is not quite a store, but it still was a fixture on our high streets. It was of the UK's big four banks in the 70s, along with Barclays, Natwest and Lloyds. Established as the Birmingham and Midland Bank in 1936, it pioneered many changes in the banking industry, but was taken over in 1992 by HSBC. All of it branches were rebranded as HSBC from 1999, but many smaller branches have since closed as online banking becomes more widely used.
Freeman, Hardy and Willis
Establishing in Leicester in the 1870s, this business became one of the first national shoe shop chains in the UK, sparking many imitators. The size of the retailer meant it could produce large quantity of shoes and offer them cheaply to customers at a time when the only other option was expensive custom-made shoes. This was ironically what ended the store because it was unable to compete with even bigger cut-price chains selling cheap foreign-made shoes. Freeman, Hardy and Willis became part of the British Shoe Corporation and ceased trading in the mid-90s.
Dewhurst the Master Butcher
This business was founded on Merseyside in the last 1800s, and had 1,400 outlets by 1997, but had gone into administration less than a decade later. Supermarkets were increasing competition, selling pre-packaged meat at cheaper prices which hit the national chain of butcher's shops hard. There were health concerns in the early 2000s which saw a move away from red meat. Dewhurt's was simply too big to sustain and went into administration in 2006.
Safeway
Back in 2002, Safeway was the fourth largest supermarket in the UK, but eventually the big boys can go under. The problem became of when the other three, Tesco, Asda and Morrisons, were growing much more quickly impacting its profits. By 2004 Safeway was plummeting, leading to its acquisitions by Bradford based Morrisons. There were some stores, mainly in areas which already had a Morrisons, were sold off to other retailers but the majority were turning into Morrisons stores. The entire Safeway brand had disappeared in 2005.