Making sure that your website has captivating images is not just great for your viewers, but also for SEO purposes.
A properly optimized image on your site can draw in tons of traffic from search engines that you may not get from organic results alone.
Images by themselves are just as important as your headlines, meta tags, and URL structure.
Let's look at some simple ways to optimize your website's images.
Captivate Your Audience
Whether your audience is reading an article on your website or looking to buy a product, poor images can make a great website dull and boring.
Research has statistically shown that when users land on any webpage, the images are the first thing that draws their attention.
This reason is merely because images are much simpler for our brain to process compared to text.
When reading text, we force our brains to think.
When searching for images to use, make sure you have the rights to use them.
Plenty of images are available for purchase at various stock photo websites and if you want to go the free route, Google Images allows you to search for images that are strictly in the public domain.
Make Sure the Images Relate to the Content
Besides making sure that the image you are using matches the content on your webpage, it also needs to match the description of your alternate text, the URL, and the keywords.
If all of these don't match, search engines may think you are trying to game the image search and remove your image.
For example, if you have a picture of strawberries, don't put "bananas" in the alternate text and URL structure.
It looks bad.
Add your Descriptive Keywords to the Image's Filename
Images can be used for keyword-rich SEO purposes the same way that URL structures can.
Make sure to rename your files to match what you are trying to rank for.
Google suggests when uploading your images to use common file types such as JPEG or BMP and to keep them all in one folder.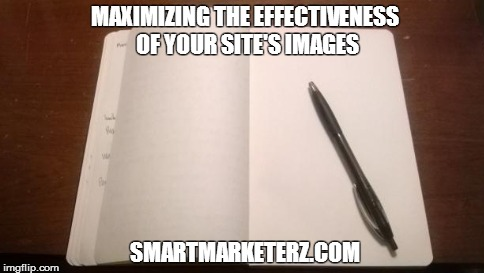 If they are spread out in multiple places on your site, it makes it harder for Google to crawl your site and find all of them.
Use Creative Alternate Text & Anchor Text
Besides file names and keywords, alternate text and anchor also help to tell search engines what your image is.
With alternate text, this can be added right in the HTML code and is shown when a user hovers their mouse over your image.
Anchor text can be another great SEO trick to rank your images for more traffic.
Anchor text can be used if you are linking to a picture within your text.
This way, you can use varying degrees of anchor text for a single picture.
Don't Keyword Stuff Your Images
Keyword stuffing in general when it comes to SEO is a big red flag and should never be practiced.
When creating your alternate text, file names, and anchor texts, don't try and add hundreds of different keyword variations, hoping that you will get ranked for all of them.
Google may rank them for a little while, but you eventually could be penalized, so it's best to not even take the risk.
Create great content for the user and traffic will follow.
By utilizing all of these image tips with your website, you may be able to gain even more traffic that you would gain from organic listings alone!
Some Resources
Here's some useful resources to use in order to create or get catchy images for your site:
– Flickr.com;
– ImgFlip.com.
Conclusion
Are you paying attention to images on your blog?
Where do you get all the media for your site?
Please share your experience in the comments below, thanks!