When you're beginning your next career, you'll want to fit in and do well. Over time, you'll more than likely receive a promotion that will increase your salary. This usually comes at a cost and working more hours under stressful conditions is the price you usually pay for a promotion. It's never easy establishing whether moving into management is the right thing to do, but management can be a rewarding if not a challenging environment.
Together with Impact International – specialists in leadership development – we've done the hard work for you to make sure you're one step closer to management while making sure you know you've made the right decision for yourself.
Becoming a bar manager
It's not just students looking to make some extra money while they study that take up a bar job, many people work in bars to gain experience of the workplace. People working in bars don't often work full time hours, so usually you're looking to earn around £14,665 annually when working part time.
Those who invest their time and energy into working in a bar could see themselves promoted to bar manager. At £9,335 more a year than working part time as a member of staff, a bar manager will usually earn around £24,000. For unskilled workers, this is a good opportunity to make a decent living, as the only qualifications your need are GCSEs. Promotions are usually based on an employee's willingness and enthusiasm to do well, so you'll need to look eager if you'd like to be considered for a promotion.
If you'd like to become a manager in a bar, then you'll need The National Certificate for Personal Licence Holders, and this can be granted from the British Institute of Innkeepers. You'll then have a personal licence, but this is on the precondition that you have a clean criminal record. Keep in mind the costs that you'll incur, as usually you'll pay £37 for your licensing fee and £25 for your CRB check.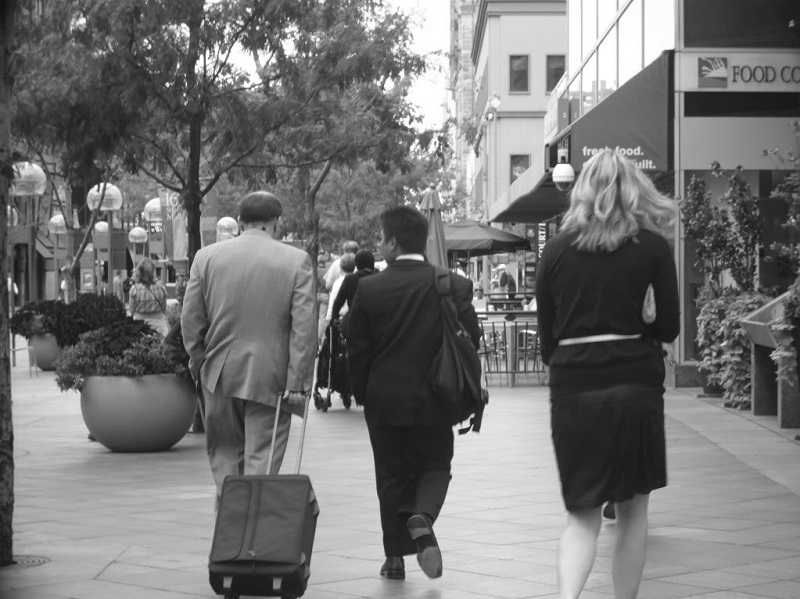 Training yourself to success
Depending upon your client portfolio, becoming a personal trainer is a good career path for anyone who wants to set their own rules as they go and work from their own schedule. However, there is no management role to strive towards, as you'll effectively be your own manager from the beginning. Your average salary will usually begin at £25,000 on average – but this could be more depending on the number of clients you have and how much they're willing to pay. You should look to have a level 3 Personal Training certificate if you want to earn this type of money; remember, if you want to use a gym as your office then you'll need to pay the gym a fee so that you can train your clients.
This is good for most people who want to remain active, be their own boss, and can motivate others to achieve their best.
Sales
There are many different career paths to choose from when it comes to sales – including business to business, selling face to face with the public, or over the telephone. The earning potentials are high in this industry, as the opportunities to earn commission on top of your basic salary is there as an incentive to do well. Most of these roles don't require a degree, but if you want to move up into a management level then we would recommend having additional qualifications so that you stand out when it comes to being offered a promotion.
On average, sales representatives can look to achieve a salary of £27,000; however, regional sales managers can earn up to £37,500 – a generous increase of £10,500 per year. As well as this, you'll still be able to earn commission rates on top of the salary increase.
A job in marketing
A career in marketing can often be a thriving and exciting place to work where something is always happening. Within an agency, or as an in-house worker, you could be set to earn £27,000 a year in this type of role. However, marketing managers could earn £37,500; depending on your experience and ability to cope in a fast-paced environment, this could be you. Most management roles in marketing are given to those who are reliable and have a wealth of knowledge in the industry, so don't be impatient if a promotion doesn't come straight away.
These aren't your only options
If these careers into management don't seem right for you, don't worry, there are a wealth of career options available to you. Careers aren't ever set in stone, and there is always time to make a change. One thing we'd recommend is that if you can, then you should take that extra step and move into management.
However, if you want a quick fix and would like to earn money fast – then try sales. The extra commission will boost your monthly salary considerably and because you don't need qualifications to do the job, it means that you could be earning a considerable amount of money in a short space of time without making a big commitment or taking a large risk.
Salary figures taken from Totaljobs.com