For any writer, journalist, or blogger, the main goal is to find readers.
But sometimes even very interesting and useful articles remain unpopular and unread.
Therefore, it is important to be able to attract, from the very first lines, your audience attention and make them read your articles all the way until the end.
These are some tips on how to make your content appealing to readers.
1. Make the Reader a Part of Your History
Refer directly to the reader.
Start your story with the words "Imagine that" or "Could you ever think."
In practice, it is proven that such a beginning of an article or story compels the user to continue reading.
He/she feels affinity with the author.
2. Do Not Use Advertising Phrases
Do not use trite titles, stamps, and entrenched advertising phrases.
Try to be original, use wordplay and puns.
To avoid repeating headers that already exist, search on Google as to how many articles this title is already used on the Internet.
For an interesting title you can use a quote of a famous person or some intriguing phrase, for example the "Golden Fish Soup Recipe."
3. Research Well
Spend some time on the internet searching for similar scenes in other regions and at other times – the reader is always interested in parallels and original information.
If you know more than one language – look at material in other languages for your topic.
It is in this way that you can give your readers an interesting and original story.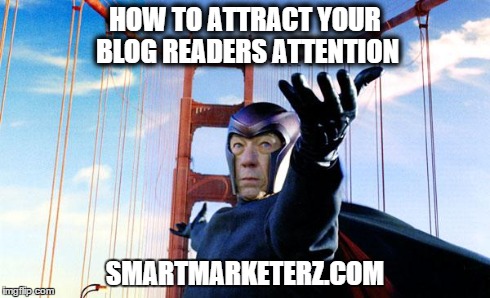 4. Ask Questions to the Readers
Use the questions at the beginning or end of the article/story.
A question at the beginning encourages the reader to find the answer in the text.
So you have to give an answer to your question, otherwise the reader will be unsatisfied.
If the question is placed at the end of the text – it can be rhetorical and call for independent thought.
At the same time, solve your readers needs and problems.
5. Use simple and accessible examples
Material with examples is much easier to read and assimilate.
The reader can create a visual image to connect his imagination.
Dry and complex text is difficult to read and the reader will not finish it until the end.
6 . Use Emotions
Use emotion in your text, operate with them.
Try to bring about different feelings and emotions in your readers.
Emotionally rich text enters the heart of the reader.
There are several simple ways to attract the attention of readers: breaking news, journalistic investigation, playing on emotions or adding fuel to the fire.
Some specialists often recommend writing articles that are stuffed of factual information or built on emotion. And it really works well.
7 . Be Provocative
Do not be afraid to be provocative if it is appropriate.
Use catchy phrases at the beginning or in the title of the text.
For example, the title "You think that you're weak?" refers to a sense of pride and self-esteem.
Play on the feelings of people, but not too much.
8. Always tell the truth
The reader always subconsciously feels false and becomes unfriendly and suspicious.
Do not give your readers a reason to not trust you.
If the intriguing title hides an advertising article about the treatment of cellulite – the reader not only will not read it, but will also leave your site altogether.
Conclusion
And do not forget – everything you write, you write it for your readers.
So, first of all, you should think about them and how to make your content interesting and useful to your readers.
These skills are useful not only for professional writers or bloggers.
This knowledge will be useful to all those who in one way or another contact with customers / readers / customers through letters.
What do you think?
Do you have anything to add to attract your blog readers attention?
Please share your experience in the comments below, thanks!