Doing effective online marketing most of the times means that you have to build a website.
The technical skills involved will have an impact on the usability of the final work.
For example, if the navigation is difficult then the visitors will find it hard to get to the pages in order to visit the content, or purchase certain products.
These core principles will also influence your rankings in search engines.
Let's see some technical aspects of blogging.
Loading Time Gap
A well designed page should be able to download quickly regardless of the browser the readers is using.
For example we know that visitors rarely spend more than 30 seconds on a URL.
If they are spending most of that time downloading your material then they will leave the page for good.
On-page SEO requires a certain amount of procedures, but this must not be at the expense of the download timescale.
In other words your SEM strategies require that you make things as easy as possible for the surfer that wishes to visit your blog pages.
A regular page should load within 10 seconds.
You can extend this gap to 5 seconds in terms of internal processing.
Some useful tools to use for measuring and improve your blog loading speed:
– GTmetrix.com;
– Pingdom;
– Google Developer PageSpeed tool.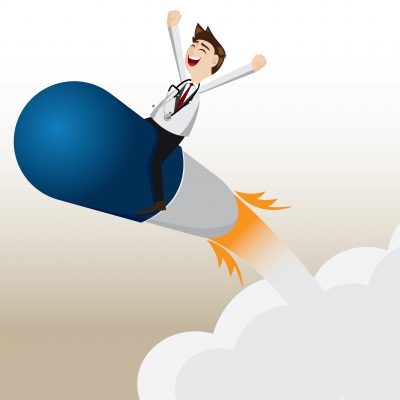 Accurate Coding
If you do not know about web coding, then it is probably a good idea to hire someone.
The written elements should be clean and therefore free of errors.
You may visit the validator.w3.org website in order to check your site compatibility with the internationally accepted standards.
Although Google Panda tended to concentrate on the quality of content, there are certain penalties for those pages that are poorly designed.
In cases of CSS, the page jigsaw.w3.org/css-validator will be of help.
The W3C standards have to be followed even before you think of adding content to your pages.
All your SEM strategies will go to waste in the absence of good on-page SEO.
Design of Your Pages
There are certain SEO elements which may be attractive but they can make the code heavier than it needs to be.
For example you should avoid the use of unnecesary Wordpress plugins.
If you are in doubt then concentrate on text.
Of course SEM is wider than a piece of text, but your online marketing strategy should take into account the practicality of the URLs that you are promoting.
Go Simple
Simple is better.
For example there is no need to use dynamic URLs instead of HT Access files.
Also, it is important to maintain consistency in the standards of your content.
A single bad page is enough to ensure that the Google Panda update will punish you.
Conclusion
These are just examples of blogging issues you may pay attention to.
At the end of the day, the success of your site will also depends on these technical things.
What do you think?
Are you a technical expert?
Please let me know your experience in the comments below, thanks!
Image courtesy of iosphere / FreeDigitalPhotos.net