In today's fast-paced and ever-competitive business landscape, it's important to give your business every chance of standing head and shoulders above the competition. As a business owner, you need to do what you can to ensure that you are noticed for all of the right reasons. You only get one chance to make a first impression with your clients, so it's crucial that you make that first impression count and leave them with a positive, professional image of your company.
In order to give your business every chance of standing out from the crowd, it's important to take whatever measures you can to impress your clients. Of course, the first place to start is with your office space. Your office headquarters can speak volumes as to how professional your operation is. If you're running your business from a makeshift home office, that doesn't put across the best image of your company to clients, would-be investors and even staff. Likewise, if you're operating out of an office in a location miles away from the CBD, it's going to make connecting with the business community more difficult as you'll always be away from the heart of the action.
To learn how you can impress your clients through the use of a serviced office, keep reading below.
Prestigious Address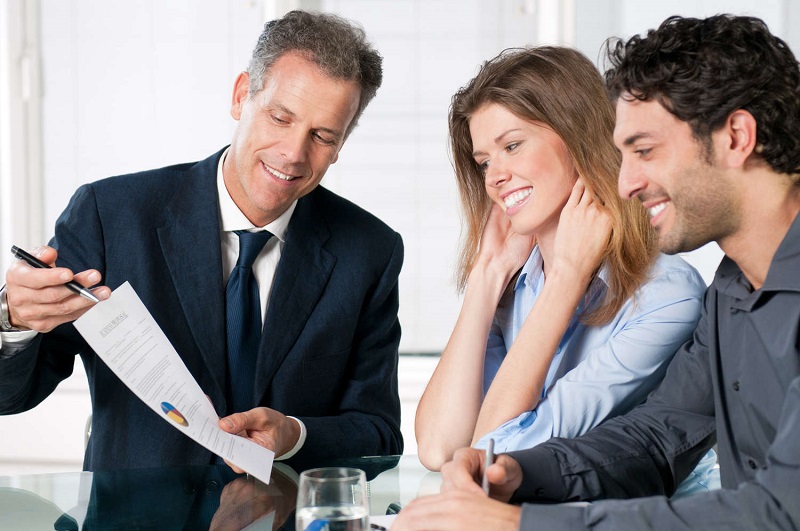 Image
For business owners in Bangkok, serviced office provide office space in some of the most prestigious areas of the city without having to sign any long-term leases or pay extortionate rental rates. Instead, you pay a month-to-month fixed price, which includes all of your utilities and even the cost of support staff.
With an address in a prestigious location, you add instant credibility to your business. Located in an office in the heart of the city, surrounded by successful companies, your clients will associate your new location with success too. This puts you in a powerful position when it comes to projecting a professional image for your company, networking with other business owners and elevating the position of your business in the local business scene.
Five-Star Fitout
When your clients come to meet with you, you want them to come into a space that is welcoming, comfortable and that makes a statement about your company. Premium serviced office providers offer office spaces fitted out to a five-star standard. Everything is in place when you arrive, ready for you to get down to business right away.
Well-appointed serviced office spaces come complete with leather furniture, original artwork and are unbranded. Touches of class like checkerboard granite floors help to paint an image of success for your company in the eyes of your clients.
Professional Staff
Having a dedicated receptionist on site is just another advantage serviced offices offer to help bolster your company image and impress your clients. Calls can be answered in any way you like so you can maintain a professional image in the eyes of your customers.
And, when your clients come to meet you in your five-star office space, they'll be welcomed at the door by a professional, well-presented receptionist to make them feel welcome. This will instantly put your guests at ease and allow them to relax, knowing they are working with a professional outfit.
Impress Your Clients with the Serviced Office Experience
When it comes to building business relationships and closing those big contracts, it's important to let your clients know that your company is reputable and professional. Image is everything in business and you need to do what you can to put your best foot forward to give your business every chance of success.
With a serviced office at your disposal, you can capitalise on having an office at a prestigious address, that's finished to a five-star standard. When your clients come to meet you, they'll be welcomed by professional staff, adding a certain level of grace and poise to your business operations. Making a great first impression is the first big step in forging those all-important business relationships that can help take your business efforts to a new level. Looking for more such B2B Marketing Tips? Then be sure to visit admarketingbuzz.com. The site has updated content on latest marketing topics and other such B2B strategies that will help you impress your clients and add value to your Business.