The history of translation is fascinating. Humankind's need to understand itself is evident in social changes, religious fervor, business practices, and artificial intelligence. The history of technology and the history of translation are inherently linked.  
These days we can all access a translator from the palm of our hands. However, just how did we get to this point? This article takes a brief chronological look at the history of translation, but it also documents how our relationship to technology has changed over the years. This is by no means a conclusive history, but it will give you some idea of how we have learned to communicate despite language barriers.
The Epic Of Gilgamesh
It is thought that the tale of Epic of Gilgamesh is the oldest surviving story in the world. It was written in Mesopotamia during the third dynasty of UR in around 2100 BC. It tells the tale of Gilgamesh and Enkidu, two characters who are, at first, opposed to each other. They form an unlikely coalition and go on many supernatural adventures.  
The Epic of Gilgamesh was one of the first texts to be translated. The epic poems were translated from Cuneiform into many ancient tongues. The influence of the tale on texts, such as the Bible, indicates that the tale was translated widely into many languages. Interestingly, AI is now being used to decipher Cuneiform texts. It is possible that we will learn much more about the world in which the Epic of Gilgamesh was conceived in the coming years.  
St Jerome
Who is St Jerome, you might ask? None other than the patron saint of translation. Jerome, who lived from 342AD until 420AD, was responsible for the Vulgate, the first true translation of the Bible into Latin. His breakthrough came largely because of his dedication to learning ancient Hebrew. Previous translations of the Bible were made from ancient Hellenistic sources, which were inaccurate and often criticized by Latin scholars for being heretic.  
St Jerome moved to Jerusalem and set about learning the intricacies of the Hebrew language. With his deep knowledge of Hebrew, he was able to study the Ancient Hebrew old testament and produce his Vulgate. His task was a mammoth one. It took Jerome from 382AD to 405AD to complete the translation.  
The Rosetta Stone
The Rosetta stone is a fascinating and historically significant translation tool. Not only did the stone translate a text for the ancient people, but it also led to the first translations of ancient Egyptian hieroglyphic text.  
In 1799, French soldiers repairing a fort in Egypt came across a curious granite slab. Upon the slab was written a decree by Ancient Egyptian king Ptolemy V. It wasn't the content of the decree that stunned archeologists – it was how it was written. For centuries the hieroglyphic language of the ancient Egyptian priesthood and royalty was a complete enigma. No linguist had been able to decode it. The text on the Rosetta stone was written in Hieroglyphics, Demotic, and ancient Greek. Ancient Greek was a well–understood language.  
This meant that for the first time in history, linguistic archeologists were able to make an accurate translation of ancient Egyptian Hieroglyphics. It opened up the door for the creation of a Hieroglyphic dictionary – a hugely important tool in the understanding of ancient Egypt.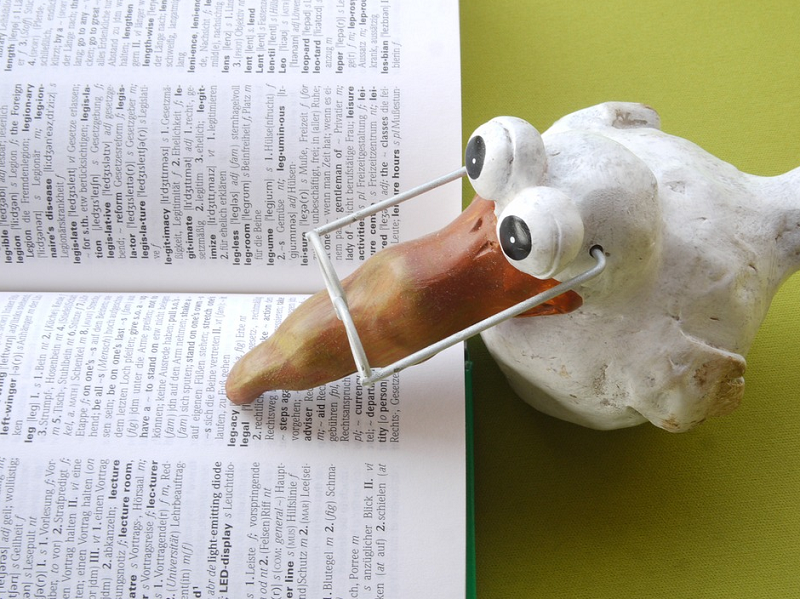 Google Translate
Google translate is a modern translation behemoth. The service includes 103 translatable languages and has over 500 million global users. When it was released in 2006, it was truly revolutionary. It was not, however, perfect. 
Early iterations of Google translate used a kind of machine translation that was unable to detect context or assess writing patterns. Instead, the service took the text that needed to be translated and referenced it against thousands of translated documents sourced from the EU and UN archives. This meant that while the service could translate thousands of words into hundreds of languages, users were often given translations that made little sense. The complexity of language means that literal translations miss some of the cues and norms that actually communicate meaning. 
Today, Google translate uses a far more sophisticated system similar in form to those used by translation management services. The company has leveraged its huge resources to create a truly stunning free-to-use tool.  
Translation Management Services
We live and do business in a globally networked world. More than ever, businesses of all sizes hope to reach markets all over the planet. Translation services are in high demand: the more languages a company can convey its mission, the more people across the globe they are able to reach. Typically, services that offer the conversion of text are known as translation management services. What is translation management? Essentially, this term refers to the system of translation used by a service provider. 
Historically, translation services offered to businesses were rather rudimentary. Businesses essentially had to enlist the help of a native speaker working for a translation service. They would compile the text they needed to translate and send it off to this service, where it would be translated. This process was lengthy and had the massive setback of being limited to the spoken languages of the translator. 
The technology of translation management services has evolved, however. The latest translation management service providers offer advanced software that can translate text into hundreds of languages. The most advanced software utilizes neural machine learning.  
Neural machine learning involves the deep unpacking of linguistic trends in order to translate the context of a sentence and the literal translation. This is extremely important for good translations. Language is a complicated thing indeed. Literal translations miss the cultural intricacies that we use in our communication. By using a deep learning process, neural machine translation software can identify patterns in different languages and apply them to translations. You'll be able to spot the difference between older software and neural machine learning software translations right away. They just seem to make more sense, especially when it concerns incorporating natural sentence structures and linguistic quirks.