Having images alongside your blog posts is a definite plus.
A blog with good quality, relevant images has a certain edge over a blog that offers nothing but text to its visitors, at least as far as aesthetic value is concerned.
An image is worth a thousand words, but for some reasons, bloggers are quite reluctant when it comes to spending some bucks on buying a stock image from websites like iStockphoto, Thinkstock, or Jupiter Images.
It's not that buying images at stock websites will cost you a fortune, still shelling out 4 – 5 dollars to find an image for every single post can be quite costly, especially if you are running more than one blogs.
I'll advise you to go for stock photos, if you are earning good from your blog, but there are some alternatives that you can use to save money, some of these alternatives might not look as good as some of those stock photos, still they are good enough to do the job for you.
Let's take a look .
Taking Photographs Yourself
Nowadays, majority of smart-phones have cameras that you can use for taking good quality photographs.
Chances are that you've got one such phone, since most bloggers are tech savvy and possess smart phones, you can use the phone to take pictures every now and then (they might not be as good as stock photos, but still you can get reasonable quality after learning the basics of photography).
All you need is to make sure that you are not taking pictures of the people without getting their consent (read about model release form), but you can always capture some photographs at workplace, architectures, places, roads, and the likes, the idea is to develop your own image collection that you can refer to, when looking for an image to go with your post.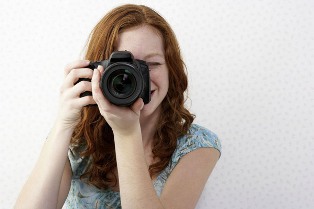 Use Photoshop to Illustrate
You can illustrate the core points in your post by using Photoshop or any other image editing tool.
It doesn't take much time, or skills to come up with a good enough illustration, you must have seen such illustrations every now and then being used at other blogs.
In some cases, such illustrations can do a much better job than a stock photograph, and you can also use these images at social networks (e.g. pinterest) to drive some traffic to your blog.
Word art is another option, it's not something that you can use extensively, but I've used this technique every once in a while.
You can highlight the keyword or use some word cloud generator to create relevant images.
Use Coupon Codes
You can find coupon codes for some stock photos website every now and then.
These coupon codes will let you save big on your subscription at these websites, especially if you are looking to use one of these services extensively in future.
Use Free Photos Websites
There are some websites (e.g. morguefile.com) offering free photographs and images that you can use.
The quality or collection at these websites is not that great but then you don't need to put high definition images on each and every post, and you can do with reasonable quality images.
You can also browse image sharing websites like Flickr to find good quality images, and use them while attributing to the author.
Tip : I use FreeDigitalPhotos.net – with a small credit, you can use some amazing pictures, browsing through their great archive.