Take your small business website to the next level! In this compiled list are the top 5 must-have WordPress plugins that will enhance your site's functionality, improve its performance, and help you grow your online presence.
These plugins are designed to optimize your website for search engines, provide valuable insights, protect your site from security threats, and boost customer engagement. Read on to discover these game-changing tools and learn how they can help transform your small business website into a thriving online hub.
1. YoastSEO
YoastSEO is the ultimate plugin for optimizing your small business website's search engine performance. It offers a comprehensive suite of tools to help you create SEO-friendly content, optimize meta tags, and generate XML sitemaps.
Its real-time content analysis feature provides valuable feedback on keyword usage, readability, and internal linking, ensuring your site stands out in search results.
With YoastSEO, you can also manage your site's social media appearance, making it easier to attract and engage visitors. Boost your online visibility and drive more organic traffic with this indispensable WordPress plugin!
2. MonsterInsights
MonsterInsights is an exceptional analytics plugin that simplifies tracking your small business website's performance. This user-friendly tool connects your site to Google Analytics, allowing you to monitor traffic, user behavior, and conversion rates with ease.
The intuitive dashboard displays easy-to-understand reports, helping you identify trends, popular content, and areas for improvement. Now, you can make informed decisions to optimize your website, tailor your marketing strategies, and grow your small business.
Turn your website data into actionable insights and unlock your site's true potential with this powerful WordPress plugin!
3. WordFence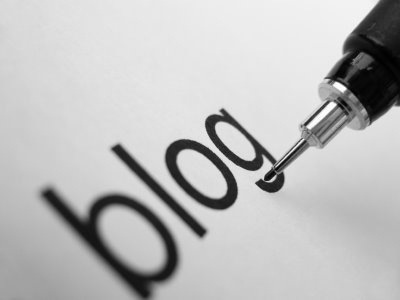 Protect your WordPress website with WordFence, the leading security plugin that keeps your site safe from hackers, malware, and other threats.
Its robust features include firewall protection, malware scanning, and real-time monitoring. WordFence also provides regular updates to keep you informed of emerging threats and security best practices.
Keep your small business website secure and your customers' data safe with WordFence.
4. ConstantContact
Stay connected with your customers using ConstantContact, a top-notch email marketing plugin for your small business website. Easily create professional email campaigns, grow your subscriber list, and track your results.
The user-friendly drag-and-drop editor and customizable templates enable you to design visually appealing emails that resonate with your audience. Boost your customer engagement and increase sales with this must-have WordPress plugin!
5. LiveChat
Enhance your customer support with LiveChat, a user-friendly plugin that allows you to chat with your website visitors in real-time. Solve their queries, provide personalized assistance, and turn potential customers into loyal clients.
Its powerful features include chat customization, visitor tracking, and integration with popular CRM and email marketing tools. Improve your small business website's user experience and customer satisfaction with LiveChat!
They're Easy Ways to Upgrade Your Site
By equipping your WordPress website with these essential plugins, you can significantly enhance your online presence and foster business growth. Don't miss out on the incredible benefits these tools offer. They have the potential to make a positive impact on your small business journey, bringing you closer to achieving success.
If you lack confidence in making changes to your website's backend, there are WordPress website development agencies that can assist you. One notable agency we came across during our research is Cyphon Digital. Based in Portland, they provide WordPress website development services globally. With their expertise, you can trust them to handle the job effectively.
Embrace the multitude of options available nowadays and take the necessary steps to elevate your website to new heights