If you own a skilled trade business with workers like electricians, welders, bricklayers, carpenters or plumbers, you may wonder how marketing impacts your company. Even small, local trades benefit from both aonline and offline promotional tactics.  
There is a serious shortage of skilled tradespeople in the United States. As baby boomers age out of the job market, fewer millennials and Gen-Zers pursue these careers. About 26.6% of home professionals stated they have to turn down jobs due to a lack of employees. The result is loss of potential profit.  
While you can't control every aspect of the business, you can ensure you get your brand's name out there and bring in top jobs. Since you can only complete so much work at a time, you need to make sure you seek and land jobs with high pay. Here are six marketing investments to build name recognition in your area.  
1. Video
With faster internet speeds thanks to 5G and higher smartphone screen resolutions, more people watch videos on their mobile devices than ever before. The average person prefers to consume information in visual format because it's faster and easier to view.  
As a skilled trade business, you have an opportunity to teach others about what you do. For example, if you're a mason, you might share information on the different materials used in home foundations. You could do a series on common problems and ways to fix them.  
Think about the knowledge you have that no one else does and how you can offer some insight to your customers. Start with what their pain points or problems are and how you can provide a solution.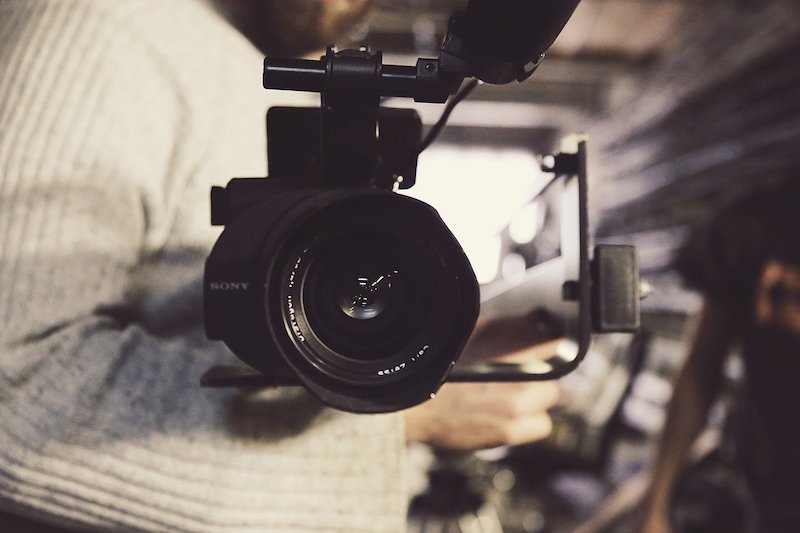 2. Vinyl Wraps
Your company vehicles get sent out on jobs all around your area. When you wrap a car with information, you reach other business owners, homeowners and anyone in the community you need to spread the word to.  
Vehicle wraps attract attention when you're on a jobsite. If you're in a neighborhood doing landscaping work, other neighbors might need a similar service and jot down your number.   
You probably already know how powerful word-of-mouth marketing can be. Now, put yourself in a homeowner's shoes. They see your work van at the neighbor's house. Later, they ask them how they liked your work. If you've done a great job, you'll get a personal referral and likely a phone call.  
3. Local Events
For skilled trade businesses, most work is local work. Even if you own multiple locations, you'll seek to reach people in each area. Attending local events is a powerful marketing tool.  
You will need to invest some dollars into purchasing a table, tent, items to hand out, banners and table skirts. However, the payoff is great. You can gather information for a drawing and also find leads to contact after the show.  
Look for gatherings where your target audience is most likely to attend. If you provide septic tank pumping and cleaning, you might want to attend a local home show.  
4. Strategic Targeting
Social media allows marketers to target people in a specific area. However, you'll need to invest more into studying your target audience and when to reach them with specific offers.  
Consumers have grown savvy about marketing methods. You'll need to invest in strategic targeting and understand your buyer personas. You must send the best message to the right person just when they are most likely to open it. Study your sales funnels and buyer demographics and work those leads on a personalized level.  
5. Reputation Management
One unhappy customer can destroy your reputation. One heating and cooling company had someone accuse them of stealing items from a garage. However, they belonged to a homeowner who had allowed him to take some things, and the person making the accusation was a renter. 
One investment you should consider is reputation management. Hire a company to look for bad reviews and combat them. Start by trying to make things right with the customer. However, if someone makes false accusations or is unreasonable, don't be afraid to insist things get taken down and show whatever proof you need. 
A few poor reviews may greatly impact the number of jobs and types of gigs you land. Set alerts for mentions of your name and watch review sites such as Google, Yelp and Facebook. Seek positive testimonials to share on your pages. Adding these can improve your conversion rate and optimize sales. 
6. Customer Retention
A lot of marketing attention gets thrown toward new leads, but if you don't keep your current customers, your business won't grow. You should devote equal time to keeping your clients happy. 
Customer relationship management can be as simple as keeping a database of your clients and reaching out to them on special occasions. Touch base to make sure they were happy with their latest service call. Send out a reminder when it's time to serve their equipment.  
Offer the same excellent attitude and service you did before they became your customer, and the experience will be a positive one. Loyal clients often tell others about your brand. 
Many Hats
Marketing your skilled trades business requires wearing many different hats. You must focus on great customer service, getting the word out and being a social media guru. Tackling all these elements is challenging for smaller businesses. Look for third-party contractors to help with some of the work and delegate tasks you don't have time for. Soon, you'll turn away the smaller jobs for top-paying ones. 
About the Author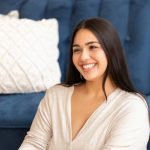 Eleanor Hecks is editor-in-chief at Designerly Magazine. Eleanor was the creative director and occasional blog writer at a prominent digital marketing agency before becoming her own boss in 2018. She lives in Philadelphia with her husband and dog, Bear.