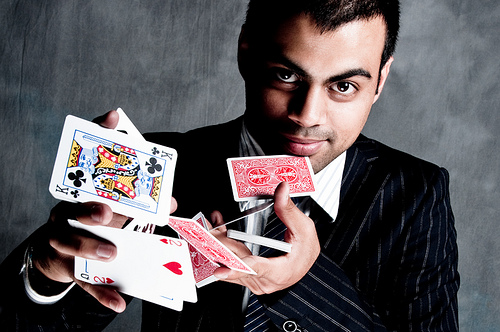 A lot of companies outsource their SEO these days – in most cases, it's cost efficient and frees up valuable time for their business.
But, because there is so much money changing hands, it has led to a glut of companies out there purporting to be SEO experts. This causes an obvious problem – and it can be damaging if you don't know how to sort the wheat from the chaff.
So, the big question today is: how do you know if an SEO expert is actually an expert? We thought we would take this opportunity to give you some guidelines to work from.
With any luck, they should help you avoid getting stung by a rogue company or individual. Let's take a closer look.
Check their website
The chances are, when you are looking for a local SEO expert, you'll check the web. And, you would think that whoever ranks on page one must be a good fit because the evidence is there in front of you. However, this is a mistake.
There are lots of reasons why any company could be on page one of Google, but not all of those methods are legitimate. If an SEO professional knows how to game the system, it will be easy for them to do the same – but it's not something you want for your company.
Dodgy SEO practices might win in the short-term, but they are doomed to failure in the long run.
Instead, when you find an SEO expert who claims to be the best, make sure they validate their claims. Check their website and make sure all their site architecture is right, and look at their blog to see if they are saying anything of value.
Take a look here for a good example of a good website – nustudio.net.au. When you are researching a company, ask yourself; are they upfront with their audience? Is there a name on there that you can check?
Do they have a valid link to their LinkedIn profile? All these things make a difference, and can help you sort out the cowboys from the real deals.
Speak to them
Never hire an SEO expert without talking to them first – preferably face to face.
Of course, this can be difficult if you want to deal with someone from another city, but make use of Skype and Google Hangouts instead.
Video calls can be just as effective as face to face meetings when it comes to picking up signals.
A good SEO professional won't mind answering your questions, and will be happy to tell you of their ignorance if they are unsure of something. In fact, you might find it difficult to persuade the best companies to work for you, if they feel your website is beyond redemption.
Finally, anyone who guarantees you a top spot in the search rankings is, more than likely, talking out of their behinds. There are no guarantees in SEO, only probabilities.
Talk to others
One final quick point for you. Ask your SEO expert if they mind you talking to their previous clients.
They should be happy for you to do so, and if they aren't, it could be a good sign to say goodbye.
Good luck with your search – and excuse the pun!