From handouts at trade shows, inaugurations, and other events to clinics and parties or given as thoughtful gifts to employees, custom printed bottles can be excellent for your branding and promotions. These are handy for people on the go. With your logo on it, they will be reminded of your brand when they take the bottle out to relieve the parched throat.  
That being said, there are different types of drink bottles that can be used for promotion. Visit the website for more options.  
Here's a curated selection of custom printed drink bottles that will not just serve the needs of your consumer but also cater to your targeted marketing and branding:
Single-use Plastic Water Bottles
Not exactly eco-friendly, but single-use plastic packaged water bottles are quite affordable and, therefore, perfect for giveaways at events like student days, Sports Day, Trade shows, Expo, etc.  
People need water from time to time, especially at events like these, which require a lot of walking or running around. It saves them the hassle of carrying their bottle. They can use it and throw it off without worrying about having to carry it around. What's more, it will attract thousands of eyeballs, and besides, people will appreciate your thoughtful gesture. 
Plastic Sipper Bottles 
Reusable plastic sipper bottles are made of high-grade BPA-free plastic perfect for gifting to athletes, golfers, sportspersons, or even for frequent travellers, and adventure lovers. These boost the water drinking habits of customers and take your branding to the next level.  
What's more, spill-proof nature enables them to drink off the bottle easily. They can reusable and therefore, can be used to store juices, water, etc.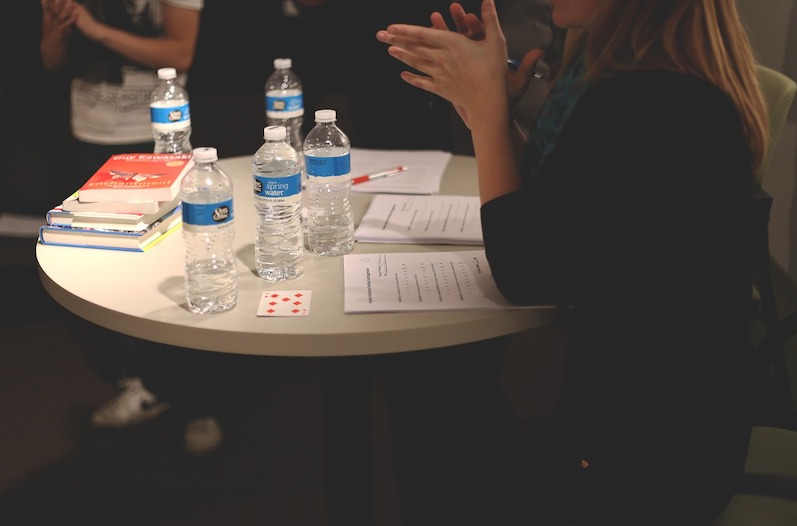 Water Bottles for Kids 
Water bottles and children go hand in hand. These bottles feature big straws, solid grips, and carabiners that make it handy for school kids. Although slightly expensive, these bottles with your logo and messaging will do your brand a world of good. Perfect for giveaways for participants at school sports events, student days, and other events with school kids. 
Stainless Steel /Aluminium Bottles
Slightly more expensive than plastic, these serve as excellent corporate gifts. They last long and look stylish so that the user can make a style statement. They can last for years, which means the user will remember your brand for a long time and be thankful for the thoughtful gift.  
Print it with your logo and a short message, and you've got an excellent promotional tool without much ado. 
Personalised Copper Bottles
If your business is anywhere related to health and wellness, there can be no better promotional gift than a customised copper bottle. Perfect for corporate gifts and retirement gifts, these copper bottles promote the art of healthy living as they come with many health benefits.  
Personalise it with your logo and the name of the person you're giving it to. There can be no better way to market your brand while being concerned about the user's health.  
With a wide range of custom-branded drink bottles, you're sure to find something that suits both your marketing needs and the needs of your customers.