Many people love to watch superhero television shows. They've got everything you could want in a show. At the same time, they seem to keep falling into the same cliches every time. These make viewers frustrated. Fortunately, DC's Stargirl, created by executive producer Geoff Johns, does his best to please viewers by avoiding these cliches.
1. Relying on the Genius
There always has to be a genius. This is because it makes sci-fi stuff seem more real when someone is there to ramble on about science and technology. The good news is that while there is a robot suit, Stargirl is not a sci-fi show, so you don't have to worry about the annoying genius.
2. Self-Loathing
You've all seen the helpless victim in the show. The one the superhero rushes to save but doesn't make it on time. Just once, it would be nice to see the heroes move on without whining about how useless they are after this incident. Fortunately, Stargirl isn't like this. Instead, she relies on her stepdad and friends for support and focuses on growing herself. The main self-loathing seen in this show has more to do with teenage drama than anything.
3. Lengthy Love Stories
Superheroes have that person that they are meant to be with. Think of Superman and Lois Lane. However, when these characters are brought onto the screen, it takes forever for the hero to get together with their other half, and viewers have to witness the ups and downs of their friendship. While you may expect a high school-aged superhero such as Stargirl to be all about love, she's not. In season one, she seems to ignore romance completely. This is very refreshing.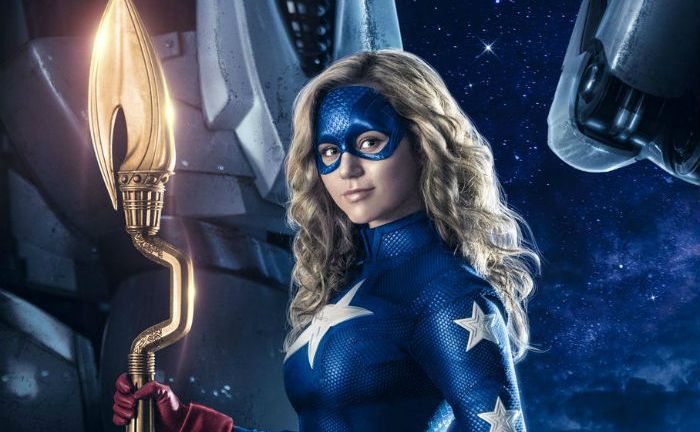 4. Lifeless Dedication
As a watcher of superhero shows, you know this one. The main characters can completely forget their family. It also seems like they live at their superhero compound and are ready to fight villains at a moment's notice. Thankfully, Johns was able to avoid making his show fall into this cliche. He shows Stargirl working hard at school and spending her free time training for fighting. It also discusses her mom and Pat's jobs, so there's no haziness around where her funding comes from.
There are a lot of cliches that superhero shows should really try to avoid. In the meantime, you can steer clear of these annoying trends by watching DC's Stargirl. It turns the superhero world upside down and brings a refreshing change of pace.