Twitter – like any other social network – is a place where users are (or at least, should be) real people. Here you interact and engage, establishing and maintaining relationships. You market yourself or your brand!
This kind of community is regulated by the rules of good manners , respect and good conduct. A sort of etiquette, that at the time of internet takes the name of Netiquette.
Beyond the general rules, however, any social network has its own rules that, if followed, allow you to be respected, considered and get the best out of the social media.
Among these rules, here below you may read about Twittiquette and 10 simple rules to follow to become a successfu Twitter user.
1. Hashtag
If on the one hand the sign "#" is a tool that helps the user to create buzz, to categorize, to be found and to use correctly Twitter, on the other hand you must never forget that to people, first of all, it affects your thinking, your idea, your opinion!
Then green light to the use of hashtag, but with a little attention : not at the beginning of a tweet !
2. No more than 3 Hashtags
Remember the perfect number ? It is said to be the number 3. Well, store it in your mind and do not forget it!
Why? Because this is the recommended maximum number of hashtags that can be used in the same tweet!
If you use more than 3 hashtags, not only it is annoying , but it is also one of the best ways to see your number of followers drop dramatically .
3. Followers are Not Everything
Having a profile with a large number of users who follow you seems to be the first target for all users and brands who sign up for Twitter.
An absolutely objective to be achieved, to the point of having given birth to the much discussed phenomenon of the sale of followers, based on the idea that "an account with many followers is popular, respectable and therefore worthy of attention".
Well, the third rule of Twittiquette says just the opposite : be sure to concentrate creating and maintaining the engagement, interaction and communication with your audience that, in the long run, will pay off even with limited number of followers .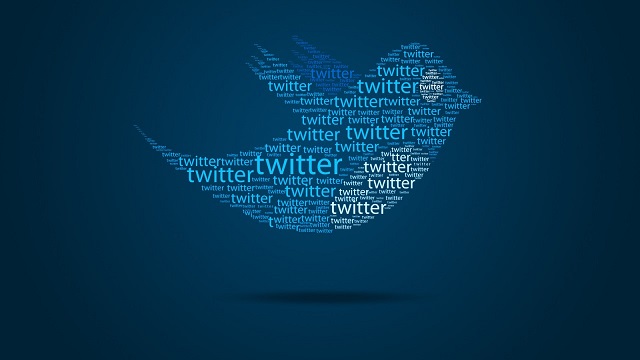 4. "Following back" is Not the Rule
It is not mandatory to reciprocate the following. Some people will not follow you if you do not follow back, but remember, this is just your choice!
You should look for interaction and create interest to follow you, like quoting an user, for instance, with a thanks to the "@ username", or tweeting a question, an idea, asking for an opinion.
In this way , the user will be able to get to know you, interacting with you.
Of course in this case, the quality is worth much more than the quantity!
5. No More than 120 Characters per Tweet
Although the maximum number of characters allowed by Twitter is 140, try not to exceed 120. But how?
The space is already short, why should not you use all the characters available?
Because this will allow users to re-tweet you and mentioning you without any problems of space or abbreviations.
Be sure to remember the 4 letters that represent a golden rule : KISS – Keep it simple and short, or, as many prefer to say, Keep It Short and " Stupid ".
The simplicity always rewards!
6. The Look matters, also on Twitter
The clothes don't make the man, but the first impression always counts.
You should complete your profile and be sure to make it look nice : add a profile picture and a background that will reflect you and do not forget to write a short description to present yourself.
There is no worse thing to not know with whom you are interacting, seeing the egg as profile picture, not finding any description of the user.
7. Auto Responder is Not Suggested
Do not use direct messages (DM) with autoresponder softwares, especially if the recipient refer to the Facebook page or other websites of the sender.
It's annoying and not reflect a real user. It is also often considered as spam even if the basic intent is to thank for the following.
In this case, it is better and more appreciated to send a public tweet!
8. Viva humility, down with the Vanity
If someone comments positively on your tweet or makes you a compliment, you should avoid enhancing yourself with a Re-Tweet!
Bragging does not reward on Twitter as in life.
9. Reporting a Fake Account is a Duty
You should report any SPAM or fake account that comes in contact with you.
Less there are, the more Twitter will be a better place for everyone.
10. Be Yourself and Have Fun
Be yourself, be authentic.
Have fun and tweet valuable content that reflect who you are and what are your thoughts. And you will be right on your way to be a successful Twitter User!
What do you think?
Do you agree with this Twitiquette? Or do you have any other rule to add?
Let me know it in the comments below, thanks!