Trade shows are great marketing opportunities for business owners.
And here's why!
They Level the Playing Field
At trade shows, everyone is operating on the floor of the show. For a short period of time, you will have the same opportunity to show people what you have to offer as the biggest companies.
Of course, if you get there late, you might have to rent a bad spot. That's why it's a good idea to get there early and set up your show.
As long as you do this, you will be able to compete with the best and the biggest in the business. There aren't many opportunities out there for small businesses to directly compete with big businesses on a level playing field. So, it's an opportunity that you'd be stupid not to take.
They're Cheap Ways to Advertise
It doesn't cost too much to attend a trade show. Sure, you need to dedicate time and effort to it, and there are some costs, but it's not too expensive.
When you compare it to other forms of advertising, this could actually be one of the greatest value for money ways to advertise your brand.
The main costs that you'll have to think about are the show booth, renting the space at the trade show and travel expenses. You can get an event booth design from Nomadic Display. Once you've got those things covered, you can start to think about your advertising techniques that will be used on the day.
If you get your approach right, you'll easily make back the money you spent, and makes some on top.
They Offer Direct Sales Opportunities
The great thing about trade shows is that they help to gather the kind of people who might be interested in your business in one place.
This is because they tend to focus on a particular market or niche, and only the people interested in that niche will show up. And you then have to make sure you sell to those people.
Making direct sales is not easy, but it's something that can make a lot of money for the business. To get it right, you need to make sure that your employees are confident and comfortable selling directly to the public.
If it's something that they've never done before, you should give them some training and guidance beforehand.
You Have the Chance to Make an Impression
Trade shows are not all about clinching sales though. They also give you a chance to make a positive impression.
This could mean showing people that your business exists and is open for business. Or it could be about building a positive reputation for the business as it continues to grow.
There will be lots of people in your industry at the event as well. So, it's important to also impress those people. If you do that, you might be able to forge links with people who could help you out in the future.
Business partnerships are great for allowing a business to grow and expand, so keep this in mind at the trade show.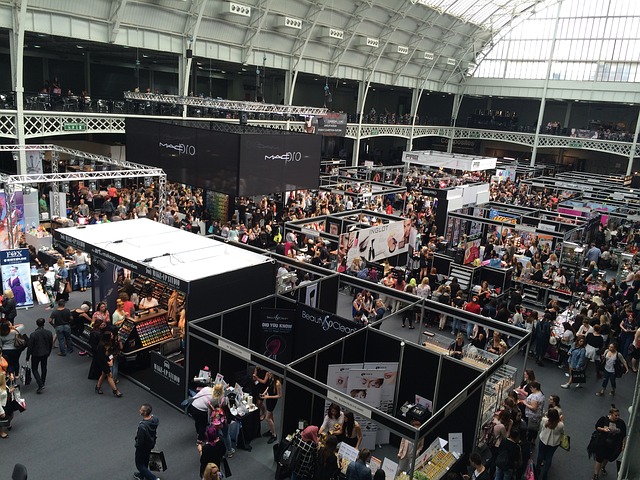 Photo Source