The face of marketing has changed dramatically as compared to even five years ago.
The most notable change is that new media dominates the marketing profession in these years.
Social networks are now widely utilized to market all types of products.
Just a few years ago, a marketing degree would be desirable for someone who wanted to enter the field.
However, the most desirable skill in many cases is mastery of social media.
Many social media marketing positions do not even require a degree.
However, you must be able to utilize social networking skills to promote and sell a company's product or services in today's world.
Even if you are currently pursuing a marketing degree, you would be much more marketable in the business by mastering social networking skills.
If you are considering working toward a marketing career, you must consider these five things.
1 . Companies are now earmarking considerable percentages of their budgets to social media marketing
In past years, a company's marketing budget might include print, radio and television ads.
Depending on the type of business, billboards, direct marketing campaigns and other types of "reach-out" marketing strategies would most likely account for a great deal of the company's marketing budget.
However, companies are now allocating a considerable amount of their marketing budget to social media marketing campaigns.
Because social media is very cost effective as a medium for advertising a company's product, this means that these allocated funds will most likely be applied to salaries for those who are able to market products via social media avenues.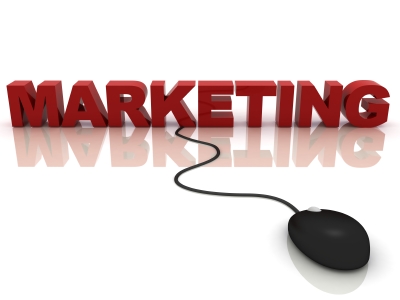 2 . Brand building is the new buzz phrase
Whether or not you have a degree in marketing, you can rest assured that companies in 2012 are seeking marketing professionals who can successfully build their brand.
For example, if the company is a lender who provides car loans, the company will seek a marketing professional that will build the brand into a recognizable commodity.
Think "Drive Time."
Drive Time is a company that provides car loans to individuals with less than perfect credit.
This company has built their brand using televised commercials, Web advertising and social media.
Drive Time is perhaps the most recognizable name in the category of lenders that provide car loans.
3 . Social media marketing professionals are sought for brand promotion
In today's marketing careers, social media is used for promotion of products on various social networking platforms.
Companies seek to hire marketing professionals that can and will promote their brand on sites such as Facebook and Twitter.
If you use social media to connect with friends and family, and you are able to translate these skills into promoting a brand, you might be very valuable to a company in a marketing position.
4 . Social media marketing professionals are sought for brand monitoring
Social media is a great way for a company to monitor what people think about their brand.
With your social networking skills, you will be able to take the temperature of a brand on sites such as Facebook and Twitter.
5 . Social media marketing is the wave of the future
In the future, social media marketing professionals will be landing lucrative marketing jobs.
No matter if you have a degree, or even a graduate degree, in marketing, honing your social media marketing skills is definitely in your best interest.
The face of marketing is changing.
The more your skills reflect that you are able to promote a company's product on social media platforms, the more likely you will be to land that marketing job and make yourself valuable to the company.