The UK voted to leave the European Union quite some time ago now. This decision shook the nation, and full details of the landmark decision can be found in this BBC News article. But just how much has the motoring industry been affected by the vote on Thursday June 23rd? To find out, used vans specialist, Van Monster, has investigated the immediate aftermath of Brexit on the sector:
A motorist's attitude toward Brexit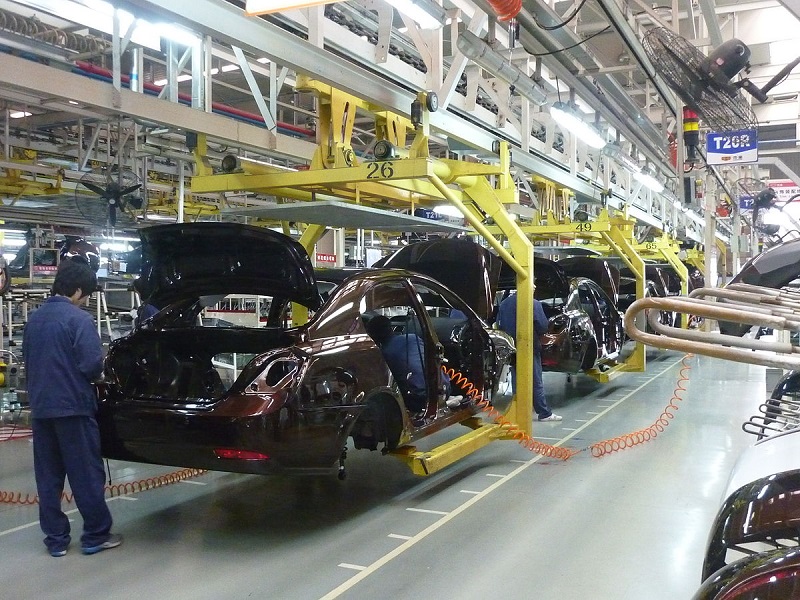 So how do motorists feel about leaving the EU? The Brexit shake up has caused a stir amongst many industries. According to a poll carried out by AA Populus, around eight in ten drivers have expressed concerns about how Brexit will impact motoring across the country.
Involving almost 20,000 motorists, the survey was conducted just three weeks after the referendum was held, and revealed that respondents were worried about matters like…
Fuel prices rising (63 per cent concerned).
Insurance being more expensive (57 per cent concerned).
Poorer exchange rates for the Euro (56 per cent concerned).
Medical care when travelling in the EU being set at a higher price (55 per cent concerned).
Another issue that was expressed within the survey was an increase in delays at border crossing, with 39% of respondents raising this point. Just weeks after the survey was carried out, drivers had to queue for up to 14 hours at the Port of Dover, as a result of extra French security checks.
In another study carried out by AA Populus, AA President, Edmund King OBE, acknowledged: "The AA did not take a stance on Brexit, as we felt it was up to our members to make up their own minds.
With that in mind, the poll of over 20,000 drivers revealed that many drivers were concerned about the potential for higher costs or more hassle travelling in Europe. Last weekend, thousands of drivers experienced horrific delays at Dover mainly due to lack of staff at French border and passport control."
Mr King was keen to add: "We trust that our Brexit negotiators will be working hard to ensure that UK drivers can still enjoy safe and relatively hassle-free driving across Europe in the future."
A positive influence on the used vehicle market
It wasn't all bad news for the motoring industry. One aspect that motorists across the UK shouldn't be concerned about is the used vehicle market, if the predictions industry experts are anything to go on.
In a report by The Telegraph, vehicle manufacturers which operate on tight margins may consider shifting new cars away from the UK with the aim of getting better returns abroad. This forecast isn't all doom and gloom, though. In fact, Chris Bosworth, strategy director at Close Brothers Motor Finance, points out that industry data has already shown that there has been an increase in motorists looking for finance deals on used cars.
Mr Bosworth reflected: "This is a similar trend to the one in the immediate aftermath of the financial crash, where the used car market was boosted at the expense of the new car market.
"People have been buying new cars in the UK because manufacturers are subsidising deals so heavily that you're getting '£99 down' and 0pc finance ­offers. The weak pound could mean they won't be able to afford that anymore."
Production uncertainty
So how does the future look for those who manufacture our vehicles?
According to the Society of Motor Manufacturers and Traders (SMMT), there is some good news that is worth noting following Brexit. Car production across the UK clocked in at 158,641 vehicles in June 2016. This is an increase of more than ten per cent and means that the first six months of 2016 achieved a 16-year high for the country's car production rate.
Nevertheless, attitudes of those working on the production of the line aren't looking positive. A survey carried out by the SMMT has revealed that 57 per cent of members are worried that Brexit will have a negative impact on their business. Only 8.3 per cent were confident that the effects will be positive.
The concerns of UK automotive business leaders include the following:
4 per cent are concerned about tariffs or other barriers being set up between the UK and the EU.
4 per cent are concerned that they will lose access to EU trade deals.
1 per cent are concerned about being bound by EU regulations where they will have no say.
7 per cent are concerned about the uncertainty that is hanging over EU workers currently based in the UK.
Mike Hawes, chief executive of the SMMT, commented: "The latest increase in production output is the result of investment decisions made over a number of years, well before the referendum was even a prospect.
"These decisions were based on many factors but, primarily on tariff-free access to the single market, economic stability and record levels of productivity from a highly skilled workforce. To ensure the sector's continued growth, and with it the thousands of jobs it supports, these must be priorities in future negotiations."
Whilst there are mixed feelings in the motoring industry towards Brexit, it's important to point out that there are both advantages and disadvantages to consider when we leave the EU. Do you think that the UK leaving the EU will be a good or bad thing for the sector?