Welcome to today's post on web design! We've been chatting to expert web designers all morning, and it got us thinking.
What are the most important rules, or laws, to live by in the web design industry? We asked our good friends for their feedback, and boy did they deliver!
What we've got lying ahead is a series of commandments that web designers swear by in 2015.
The thing is, readers, web design is so much more than a pretty face. In fact, the actual design (colours, typography etc) is almost the last priority on the list.
The primary function of the web designer is to give purpose and direction to the site. We asked an expert web design agency to expand.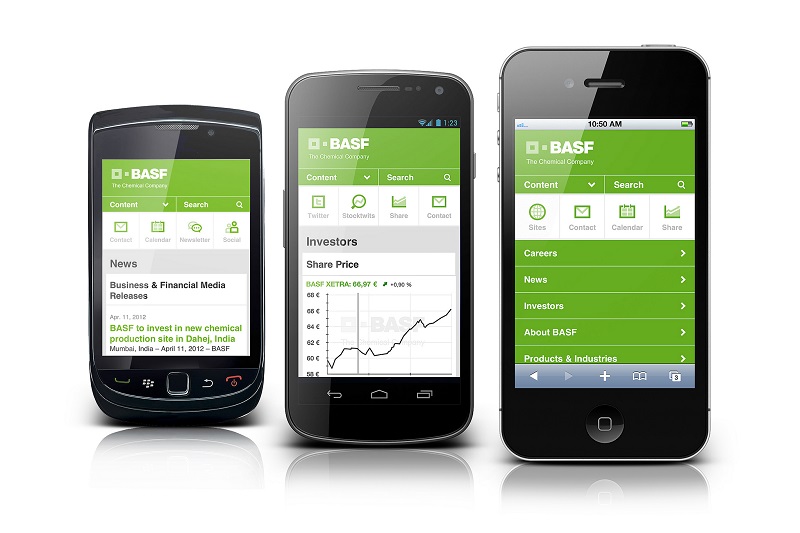 Simplicity at its finest (photo source)
Law #1: Simplicity is king
Every good web designer will tell you that simplicity is the driving force behind each and every one of their projects. The best web designers are always asking "What else can I remove from the design?"
Remember, it's all about function. It's about making things simple and easy for your visitors. That all starts with a simple design.
When the design is clear and free of clutter, it's easy to see where to go next. Luckily, a simple design is also very pleasing to the eye, and makes for striking websites.
Law #2: Usability is your utmost priority
Web designers almost always have an internal battle with themselves here. After all, they are creative and artistic people!
Their instinct wants to let them run wild with creative designs, colours, and layouts. The truth is, 90% of visitors are more impressed with simple usability.
It's the web designer's job to help sell products online. It's their job to make things simple and easy for your visitors. So, the most important aspect here is easy navigation and an intuitive layout.
Law #3: Company branding is your reference point
If the client company already has a strong brand identity, then that's your starting point. Their branding will define your colour scheme, your typography, and your layout.
The web designer's job, at this point, is to strengthen, and establish that branding even further. Use the existing colours to form your palette.
Encorporate their established logo, and build something that connects with their existing audience.
Law #4: Lead users on a journey
We've already talked about making things nice and easy for your visitors. Well, as a web designer, you can go one step further. You can actively design the site around a specific journey.
What is your client's (or your own) ultimate goal? If you're an e commerce business, it will be to boost sales. Or perhaps increase email signups.
As a designer, it's your job to lead them straight there with clever design tricks. Draw their eye to all the right places using white space and specific colours.
Craft a simple user flow and journey that will lead them straight to the main goal.
As you can see, the role of a web designer goes much deeper than you might think.
It's so much more than creating a pretty site.