CFDs, or contracts for difference, are a type of financial product that you may or may not have heard much about. In essence, a CFD is a bet on what direction the value of a particular traded asset will move, either up or down, and the CFD can be placed either long or short, depending on which direction the client thinks that they will go. CFDs are usually sold by banks, like Goldman-Sachs, trading firms, or organizations that focus on spread betting, such as CMC Markets.
CFDs gained fame through the movie The Big Short, which dealt with the housing crisis on 2009 and explored how some individuals made a pile of money from using them to essential bet against the housing market. At the time such a bet was seen as outrageous, but the bold had the last laugh, walking away with a huge payday. That being said, seemingly crazy CFDs can clearly pay off. As such here are 15 outrageous ideas for your CFDs.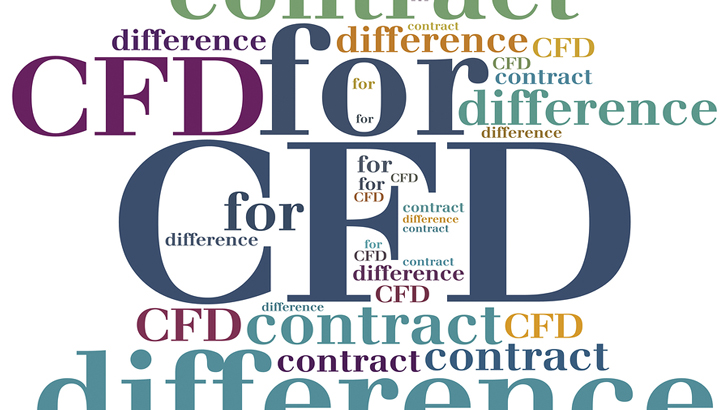 1. Short the NFL
As the most popular sport in America the NFL seems like it is going to be a money making machine for years to come. However with recent studies suggesting that the sport might be incredibly dangerous, combined with repeatedly terrible PR and scandals, betting against the NFL might result in a huge payday.
2. Go Long on E-Sports
Often dreamed about by those who were no good at going outside to play, E-Sports have gained increasing popularity over the years, with the recent winners of one tournament earning more than members of the PGA tour. As we become more and more connected, it seems likely that E-Sports buys could produce a windfall
3. Go Short On Oil
Oil has long been seen as an indomitable force in the world of trading. Seeing record profits in the past decade, the oil industry has recently taken some blows due to decreased demand. Combined with policies designed to limit global warming and reduce consumption, oil could be set up for a fall.
4. Sell on Cable
Cable entertainment has long been a mainstay of American culture. However recently streaming services have been posing a challenge to traditional cable companies With more and more people cutting the cord, it seems as if some major media companies will be going down soon.
5. Go short on Streaming Services
It may be the case the more people are cutting the cords to their cable service, but that doesn't mean everything is easy street for streaming services. Issues with password sharing, market saturation, and problems generating new income strategies have caused trouble streaming services like Netflix and Hulu. Their loss can be your gain.
6. Go short on Alphabet
With the newly renamed Google, Alphabet, being seen as the dominant force in modern internet this may seem like a foolish plan. However if there is one thing that has been constant about business in the internet age it is that the giants always seem to fall when they are at their peak. Google has been on top for some time now, and it might be time for some humble pie.
7. Buy Organic
With the recent debate about genetically modified organisms in our foods there has been a huge movement in the US to eat healthy, and to many people that means going organic. With a low market share and limited production capacity, if demand for organics continues to rise you can be sure the price will as well.
8. Go Short On Autos
Although the recovery of the American auto industry has been a resounding success, there are signs that it may not last forever. Young adults are less likely to own a car and more likely to use ridesharing services like Uber, if this cultural trend grows into a cultural mainstay demand for new cars is about to drop.
9. Sell Movie Studios
The news is full of discussion about how media piracy over the internet has reduced the profits of media companies. With the ever growing budget of major motion pictures and the need to dominate in order to make that budget back, movie studios seem poised for a fall.
10. Go Huge on a Tech Startup
Tech startups are always a risky bet. With the low margin rate CFDs have you can safely put money on a number of firms, reaping a huge reward when one of them is bought out by a major tech leader or develops an innovative new product.
11. Short the Euro
England was the topic of all financial news for awhile with the Brexit vote that determined they should leave the EU. With England's exit and other trouble and turbulence in the region the fate of the mega currency could be hanging on the edge.
12. Short Utilities
There has been a growing movement in the US and around the world that focuses on conservation of resources. These conservation efforts might be good for the environment, but they play havoc with the business that seek to provide them.
13. Buy Rare Earth Metals
Rare Earth Elements may not be the most famous commodities in the world, but they are one of the most important. Used in every aspect of modern technology, from batteries to circuit boards, and being sparse and located in problematic regions, RAE's seem poised to skyrocket.
14. Short Natural Gas
With the development of new fracking technologies and other extraction methods, natural gas has never been cheaper. If trends in consumption continue the industry seems to be on the verge of an oversupply bottom out.
15. Buy Wood
The move for conservation and sustainability may be creating risks for some industries, but new techniques in forestry management mean that wood is increasingly available and desirable building material.