Point-of-sale marketing — which happens during or around the checkout process — is one of the most valuable tools that resellers have for upselling customers. With the right advertising materials — like displays, signs and standees — you can encourage additional purchases from customers who have already committed to shopping with your brand. 
Point-of-sale (or point-of-purchase) marketing is also a great opportunity for brands wishing to lock in long-term customers. They're the foundation of just about any successful retailer. 
With the right strategy, any brand — no matter what you sell or whether your business is mostly online or offline — can conquer point-of-sale marketing. These essential tactics will help secure sales and improve the customer experience, providing a valuable competitive advantage in the process. 
How Most Retailers Use POS Marketing
Typically, POS marketing materials encourage a customer to make an additional purchase as they're checking out. At a brick-and-mortar retailer, this may be a display that shows off some products that are cheap enough to pick up on-the-spot. 
These items are rarely a major expense. Instead, they're something that people may be willing to buy on a whim — candy, magazines and other small purchases that are worth having and benefit from the extra visibility of a POS display or pop-up. 
Sample-sized or travel-sized products may also do well in a POS marketing display. 
Online, your storefront may encourage customers to add an extra item to their cart — possibly one that's relevant or a good add-on for the products they're already planning to buy. 
Where POS marketing really shines is how quickly you can iterate. In a brick-and-mortar environment, you can typically rearrange displays quickly. Online, there may be almost zero cost to swapping out your POS marketing materials to promote a different item.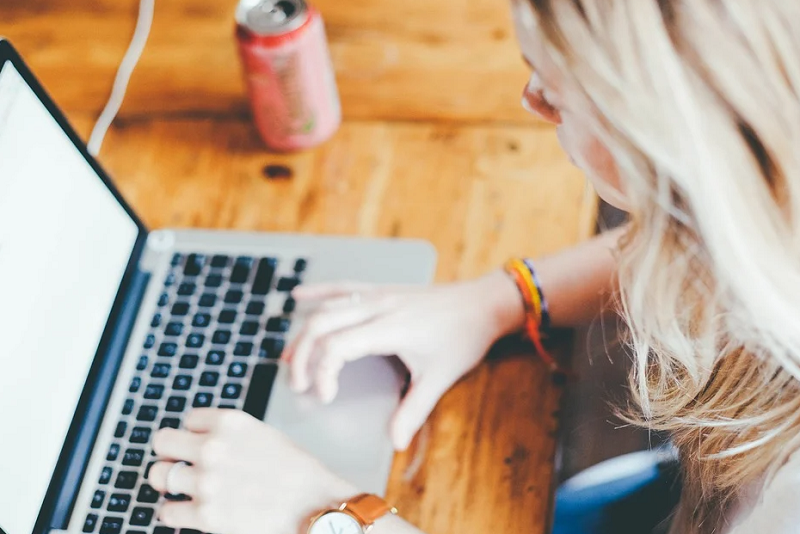 The Benefits of POS Marketing
Customers at the register — or on the checkout page of an online storefront — are a bit of a captive audience. 
They may be standing in line, and could be looking for something to hold their attention while they wait. If they're checking out via a web page, they may also be more attentive — if only because they're getting ready to confirm payment details and make sure their cart looks correct. 
While customers are researching more these days, they tend to decide what they will buy on-the-spot. Current estimates vary — and the exact number depends on what you're selling — but it's likely that around 80% of shopping decisions are made in-store. This means you can benefit from marketing materials, like POS marketing materials, that encourage impulse buys. 
Point-of-sale displays can offer some major benefits, like additional product visibility, for items that may struggle to do as well as they would elsewhere in the store. 
POS marketing materials are also likely one of the last things a customer will see before leaving the store or navigating away from your website. These displays can represent the final real chance you have to advertise new offerings or solidify your brand presence in a customer's mind. 
The Versatility of POS Marketing
Almost any kind of marketing strategy that works well in a retail environment can work well for POS marketing. From standees and displays to interactive marketing experiences, people are looking for a distraction when they're waiting in line. Marketing materials they may ignore elsewhere in the store can become a major attention magnet when they're placed near the point of sale. 
Checkout, as a result, is a great place to showcase limited-time promotions or promote other campaigns that need a little visibility boost. 
When using POS marketing, you're not limited to just selling physical items. Many retailers use POS marketing to offer a wide range of services or products like loyalty programs, store memberships or gift cards. 
POS marketing is also one of the preferred methods for many retailers that want to solicit donations for third-party charities. At the checkout, you can make the donation process extremely simple for customers — by asking them to round up to the nearest dollar or half-dollar, for example. Those few cents can make a big difference if enough customers are convinced. 
You can also use the visibility of POS marketing to advertise just about anything and everything else. 
Holding an event at your store? Making changes to your shipping policies? If you want to advertise it, POS marketing will help the customers who shop with you see it. 
Where POS Marketing Can Go Wrong
If your POS marketing involves direct appeals to a customer — a request for a donation or an offer to join the store rewards program — be sure to balance frustration with ease. 
Making it simple to save money at checkout with a rewards program or bonus points is always a big plus, but many customers aren't going to want to sign up for a rewards program even if you make it easy. 
This may be because they want to protect their information, avoid email marketing from your brand or just don't want to spend time creating an account. No matter the reason, however, you may want to ensure they always have the chance to back out. 
If your marketing is too aggressive, you may risk a minor negative customer experience with someone who's already committed to that first purchase with your brand. 
 However, so long as you keep this consideration in mind, the sky is just about the limit when it comes to your POS marketing approach. 
Making Point-of-Sale Marketing Work for Your Business
Point-of-sale marketing is one of the best ways to reach customers who are waiting in line — and possibly encourage them to pick up some extra items. 
Your choice of promotion will be extremely important to the success of your POS marketing efforts. Customers are more likely to pick up items on a whim if you're advertising items that are cheap enough to be an impulse purchase. Campaigns that benefit from high visibility can also be a good fit for a POS advertising slot. 
While most people associate POS marketing with low-cost items, you can really advertise anything at the point of purchase. Rewards programs, limited-time offers, charity drives — all can benefit from extra advertising at the register. 
About the Author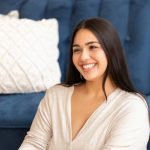 Eleanor Hecks is editor-in-chief at Designerly Magazine. Eleanor was the creative director and occasional blog writer at a prominent digital marketing agency before becoming her own boss in 2018. She lives in Philadelphia with her husband and dog, Bear.