Being a new business owner is a thrilling time in your life, and it also can be a nerve-wracking and stressful experience. It's a wise idea to gather and listen to as much advice as possible as you're getting started with your endeavor and settled into your position.
Take the time to review these tips and then set goals for what you want to do differently going forward. Trying to wing it or thinking that you know it all already will likely only make your journey that much more challenging and difficult. Follow your passion so it's easier for you to overcome obstacles, and remain positive through the ups and downs you'll inevitably have to face.
Follow A Business Plan
Not only do you want to create and follow a business plan as a new business owner, but you should also document specific goals. Outline exactly what it is you want to achieve and how you're going to get there, so you keep on the right track even when you get busy or preoccupied. Have a clear idea of what you want to accomplish in the present moment and where you'd like to head in the future as time passes. Learn from your mistakes and be willing to go back to the drawing board when what you're doing isn't working, or you need to modify your approach.
Confirm Your Business can be Easily Found Online
Get the word out about your company by creating and using a strategic marketing plan. This includes confirming your business can easily be found online such as having an SEO approach. You can view here for tips on getting started in this area to make sure you're going about it the right way and taking into account all of your various business locations. The Internet and search engines are an excellent way for customers to find and get in touch with you, so you have the opportunity to increase your sales and build new relationships.
Track Your Finances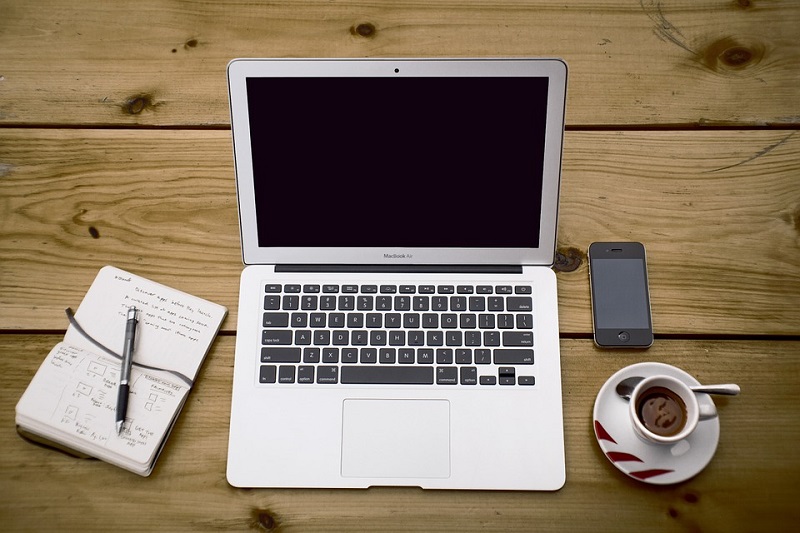 If there's one area where you don't want to be blind-sided, it's with your financial situation. Advice for you as a new business owner is to keep track of your finances diligently, and what money is going out and coming in each month. Also, set budgets for everyone in the company to follow and hold regular finance meetings, so you don't encounter any surprises. It's better to be aware of any issues up front than it is to be informed of an unfortunate situation down the road when you're caught off guard. What may help you is to hire a finance director who can maintain your books for you and advise you about what decisions to make along the way.
Eliminate Distractions
Another piece of advice for a new business owner is to make sure you're staying focused as much as possible. You can do this by eliminating distractions and paying attention to what's in front of you or what you're doing at any given time. Be proactive by putting your phone away, shutting down email and closing your door when you need to concentrate on the task at hand. Many opportunities will likely come your way as an entrepreneur, and you have to know when to say no to and what requires your attention the most at the moment. Pinpoint what it is you do well and let that drive you to find success and build a thriving company.
Proactively Manage Your Time
Your time is going to be very valuable as a new business owner and you'll likely be pulled in a lot of different directions. It's a good idea to proactively manage your time by keeping a calendar, hiring an assistant and being mindful not to over commit yourself to a lot of different initiatives or activities. It's also important to put your health and wellbeing first and set aside time to exercise and spend quality time with your family. Hire help if possible and delegate out tasks to your staff that you simply don't have time for and that they can manage on their own. Not only should you create to-do lists but it's also worth you putting your tasks in priority order, so you're not spreading yourself too thin.
Improve Your Communication Skills
As a new business owner, you're going to be conversing with a lot of different people throughout your journey. It's in your best interest to work on and improve your communication skills as you develop and grow as an entrepreneur. Learn how to compose clear and concise emails, get your point across clearly, and have productive conversations on the phone. Always think before you act and try your best not to make impulsive decisions that you might later regret. Be able to delegate to your staff effectively and communicate your company goals with them, so they know what they're working toward.
Avoid Making Assumptions
It's easy to make assumptions and move forward without checking your facts first, but this approach may eventually get you into trouble. It's always wise to gather information and educate yourself on various matters prior to coming to a conclusion.
Get comfortable learning as you go and being able to problem solve when under pressure. People are always going to want to offer up their input or suggestions, and while it's a good idea to listen and keep an open mind, you also want to make sure that you're comfortable with how you're proceeding and not assuming any information.
Conclusion
Remain patient with yourself as you strive to become a successful business owner in the future. Take in as much advice as possible when you're first getting started, so you have a better chance at getting ahead. Understand that ultimately it's your responsibility to lead your company in the right direction and ensure you're progressing at an acceptable pace. Take it one day at a time and keep notes about how you can be improving and what you should be correcting as you go.