Christmas time is almost here, which means you need to start thinking of Christmas marketing tips your business can use.
Christmas marketing tips should not only help you to gain new customers but retain old ones too.
Take a look at these tips and see what you think.
Market Early
People can get annoyed when Christmas adverts and songs come out too early in the year.
However, marketing early is a good idea for businesses.
Lots of people want to get their Christmas shopping out of the way nice and early, and like to make sure that they're prepared enough for the big day.
You could send out catalogues early for instance, and this could encourage people to do some of their shopping with you.
Send Greeting Cards
Send greeting cards out to your customers and business partners to wish them a happy holiday and show them that you care.
Holiday ecards for business make this really easy to do, and are much more eco-friendly than sending out card.
Host an Event
By hosting a Christmas event you can get much more exposure. It could be based around anything you like, but if you make it something a lot of people can get involved in you'll do better.
For example, a 'guess the name' competition with a stuffed toy. There are lots of ideas online if you just take a look and see what suits your business.
Do Something for Charity
If you do something for charity this Christmas, you'll likely get people talking. You might even get some press in the local paper!
There are lots of Christmas charity events you could take part in, or you could set up your own.
Make sure you advertise this on online platforms like social media and blogs.
Think of Last Minute Ideas for Customers
Although some people like to start early, lots of people do last minute shopping too. Try to give them some last minute shopping ideas – a reason to work with you, preferably.
Perhaps send an email recommending some great last minute suggestions.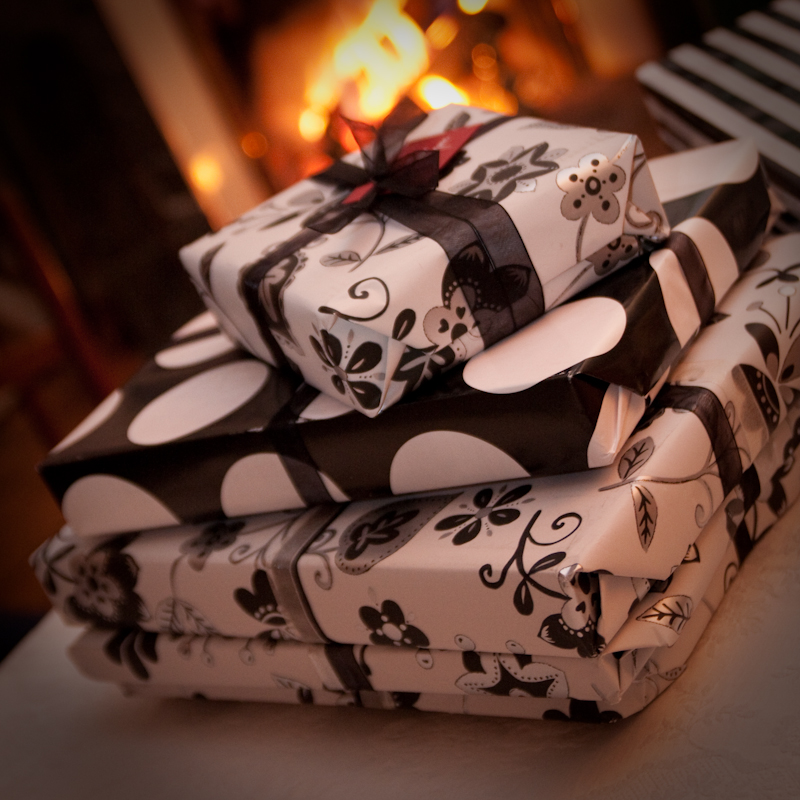 Send Exclusive Discounts
Send exclusive discounts to loyal customers to give them an incentive to shop with you for Christmas.
They've already shopped with you once, so they have more of a chance of using the discounts than a brand new customer.
Give Away Gift Cards
If you have some extremely loyal customers that you'd like to reward, give away some gift cards.
Not only will this mean they come to you for their Christmas shopping and maybe even spend more money, but they'll also continue to shop with you in future.
Offer a Gift Wrapping Service
Gift wrapping takes up a lot of time, and most people will pay to have it done for them.
If you offer a free gift wrapping service with a certain spend, you can bet that people will pay more just to have it done for them.
Use these tips this Christmas and you should retain your current customers as well as attract new ones.