Everyone knows that job interviews are stressful. You're trying to impress a complete stranger and convince a company that you're the best candidate for the job. The stakes are high and the margin for error is low. It's common for candidates to blow an interview from nerves alone. But even for those of you who stay cool as a cucumber, there are interview techniques that can put you far ahead of the competition.  
Be Prepared
This seems like a no-brainer, but you might be surprised at how little time some people spend preparing for job interviews as much as you would doing an online interview. You should go to the interview armed with specific examples of what you've accomplished in your professional life. It's not enough just to say that you're good at these things; you need to be able to show it.  
Also prepare the resume.  
Common interview questions involve conflict resolution, exceeding targets, management style, and communication. And these can all be seen through your resume too. Make sure to prepare a well-made one by looking at some executive resume samples. That way you have an idea how the best executive resumes out there are made.  
Once you've decided on which anecdotes to share, practice them. Ask a friend to hold a mock interview with you, or you can even talk to yourself in the mirror. The more you rehearse your answers, the more comfortable you will be during the interview.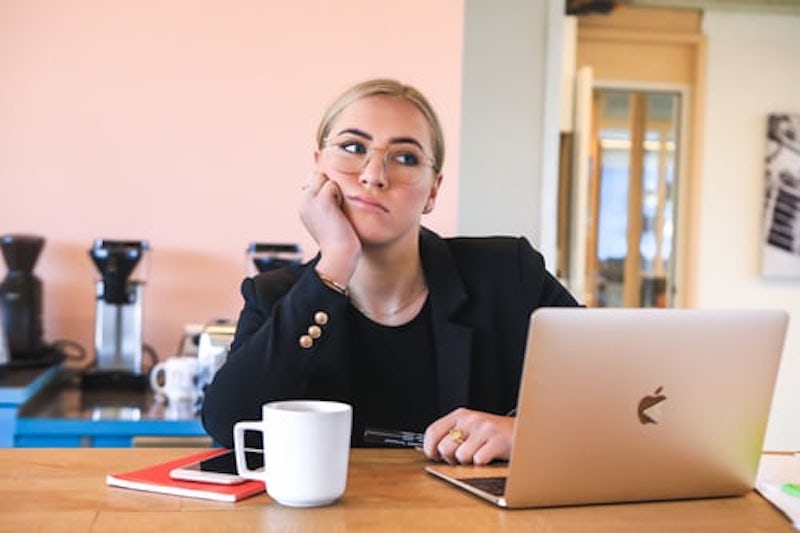 Don't Bad-Mouth Previous Employers
When the interviewer asks why you're interested in leaving your current position, choose your answer carefully. It could very well be because your current boss is a power-hungry, micromanaging, egotistical maniac, but don't say that. The same goes for colleagues; you shouldn't share that you're moving on because if you have to spend one more day listening to Bob clip his fingernails at his desk, you will explode. Even though we've all had experiences like this, interviewers don't want to hear about it. This type of answer will make you sound as if you have trouble getting along with others on your team, and that's not what they want to hear.   
Instead, phrase it more diplomatically. Say something like, "I realized I've gotten as much out of that position as I can, and I'm eager to take on a new challenge." Don't lie to the interviewer, but do find a way to state your reason for leaving in a way that doesn't make you sound high-maintenance.  
Ask Questions
At some point during the conversation, the interviewer will probably ask if you have any questions. This is your chance to interview them, so don't waste it. This is how you can find out about the company culture, work-life balance, and specific expectations for the role. If you're offered the job, take these answers into account before you decide whether to accept so you can avoid any unpleasant surprises later on.  
Don't Overthink It 
When you're eager to land a new job, it's easy to fall into the trap of trying to interpret what a company really means when they tell you what the status of their search process is. Avoid doing this. If the hiring manager tells you that they have a few other candidates to interview and that they'll get back to you in a couple of weeks, you can trust that they're being honest with you. Don't tie yourself in knots wondering if that really means they're just humoring you and will throw your resume in the garbage as soon as you leave. By the same token, don't jump the gun and assume too much if they react positively to your interview. When you hear, "You're a great fit for this job," you might think you've got it in the bag, but that's not necessarily what they meant. Just take everything at face value and be patient.  
Don't Give Up
Job searching can be a long, tough process, but hang in there. When a company invites you to an interview, you already have your foot in the door. By practicing some solid interviewing techniques, you can step right through that door into a great new job.