If you want to continue your online business success in the future, then you'll have to make sure to take the steps needed to diversify every single aspect of your SEO strategy.
You'd do well to note all web content you post as well as the keywords used and other details on an Excel spreadsheet so you would clearly see what works and what doesn't.
Now, let's take a closer look at the different aspects of your SEO campaign you'd do well to diversify.
1. Traffic Sources
Granted that Google is by far the biggest and most popular search engine in the world, does that automatically mean you have to rely exclusively on it for site traffic?
Well, what if Google suddenly decided to change all the rules (like they did for the most part in the last years) and as a result of the changes, your rankings suffered?
Even if you're not engaged in any black hat SEO tricks, your site could still suffer, depending on what changes Google chooses to make.
This is why you need to diversify your traffic sources.
There are various other ways to get visitors to your site; the following are some of the most recommended ones:
1) High PR Niche and Industry specific sites and blogs
2) Video and Image sharing websites
3) Social media networks including Facebook, Twitter, Linkedin, etc
4) Social bookmarking sites like Mix, Tumblr, etc.
5) Affiliate Partners
6) Forums like Quora, Yahoo Answers, etc.
7) Social advertising (ads on Twitter, Facebook, etc)
8) Newsletter and e-mails
9) Image search
10) Local business listings like Foursquare, Google Places, etc.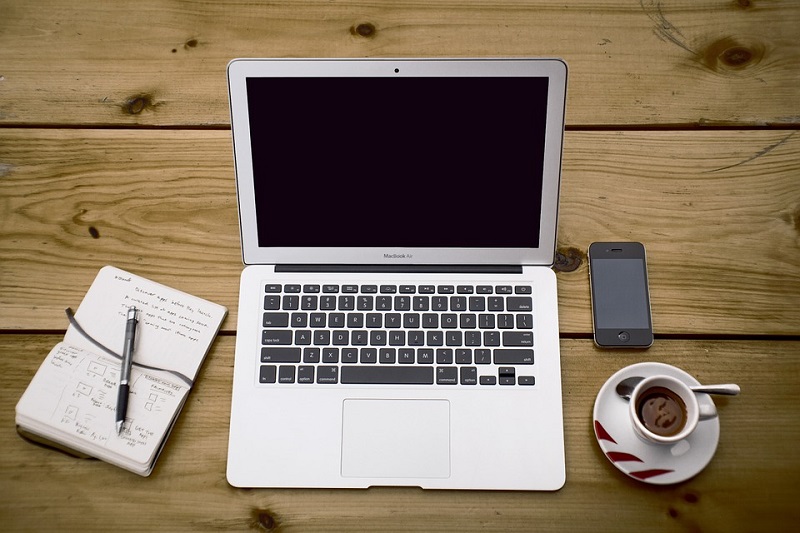 2. Links
Some people say guest posting and cross-linking are low-quality tactics for link-building. Others, however, swear by their effectiveness.
So, what's the real score? Are these tactics actually worth your while?
Well, to put it simply, the quality of any link-building strategy can be reduced when it is overused.
So, someone told you guest blogging is a very effective link-building strategy. That doesn't mean you have to go around posting the same article on different industry-related blogs.
For one, most reputed guest blogging sites only accept exclusive posts; second, webmasters today are smart enough to turn down bloggers only looking out to grab inbound links for their sites, without contributing high quality content.
Aside from making sure you have fresh content on every site you post to, you could also diversify your links by linking different articles to different site pages.
The practice of pointing every single link to your home page is passé. It is now a lot more advisable to point links to the various pages on your company website, particularly to the page most closely-related to the article from which you are linking.
If your business is concentrated in a local area, then you need to make sure to work on local SEO. If you have a company that offers moving services in a particular city, then an user searching in Google "moving companies near me" should be able to find your website or business information on top of SERPs!
3. Anchor Text
There was a time when all you needed to do in order to improve your rankings in search engines was to insert your target keyword into your anchor text.
For example, if you wanted a high ranking for the keyword "best moving company in tucson az", you needed to have links from as many sites as possible with that or related terms in the anchor text.
The time, however, is long gone. These days, it is actually considered a bad move to have the same anchor text on too many links.
Bear in mind as well that you'll have to make sure your keywords are incorporated into your web content as naturally as possible.
Saying, "The best parcel delivery company makes use of all the latest online marketing trends to make sure that the parcel delivery company does not get left behind by another parcel delivery company in the same field" is just too obvious and actually sounds desperate for rankings.
The best way for you to benefit from your anchor link and make it sound more natural is to stop focusing too much on it. Mix your anchor text up a little and you will be sure to see improvements soon enough.
For instance, your anchor texts for a keyword like 'packers and movers' could be, 'best packers and movers', 'reliable packers and movers', 'packers and movers services', 'mover and packer agencies', etc.
It is indeed important for you to understand that  SEO diversity is essential to maintaining your online gains in the year 2013.
It would be best if you could diversify all aspects of your SEO strategy, but the aspects discussed above should be a good place to start.
And while you're working on achieving diversity, you shouldn't forget to get a clear view of everything you're doing, how you're doing it, and where it is being done.
This is true whether you choose to outsource your SEO needs or take care of it yourself.
In light of all the changes that have happened in the last years and are likely to happen in future, it is indeed important to stay on top of things at all times.
This is the perfect situation where you can truly say that patience is a virtue because SEO definitely requires a lot from you in terms of time and efforts.
In the long run, however, the results will prove to you that all the time and effort you spent are well worth it.