If you are doing your best to put some money away each month for your future retirement, then naturally, you want to be able to maximize how much that fund will be worth to you when the time comes to use it. Some people choose things like high interest savings accounts or managed investment portfolios, and these are generally good options. However, if you like the idea of having a more hands-on approach to what your retirement savings are doing for you, then a better option can be to use things like online trading with stocks or other assets to do this. You can also look at other methods of earning money online, for example, starting a side business that can bring in an extra income so that you can add to your retirement fund more quickly.
Here we will look at these options and provide some ideas for boosting the money you will have saved up for your retirement using the internet.
Trading on the Stock Market
Online trading platforms have made it possible for just about anyone to carefully manage a portfolio on the go, and you can also find a wide range of great resources to help you make the right choices and learn about how to trade using different strategies. There are online courses that can teach you the analytic skills you need to manage a portfolio and make trades, and there are also services like the Nova X Review that can give you advice on stocks you may want to be buying or following more closely.
Trading stocks can be an interesting hobby, as well as a good way to invest your savings and try to get some profits, and so if you are someone who is generally interested in business or economics, you may find learning the skills and following the markets to be a lot more rewarding than simply handing off the management of your savings to someone else.
Another benefit can be that while you are still in work, knowing about the stock market may well improve your employability and give you skills you can include on your resume.
Start a Monetized Website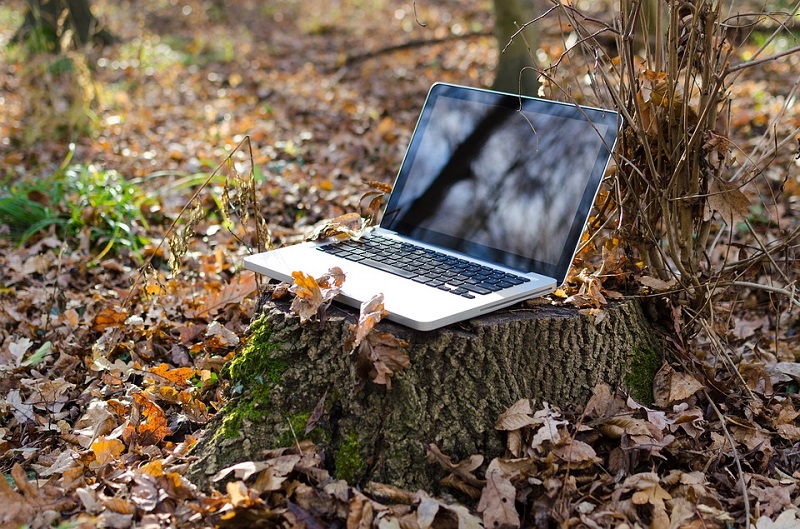 If you don't find the idea of trading interesting, or don't yet much have much capital to invest, then another way you can boost your retirement savings is to create a secondary income stream. Assuming your main job already pays enough for you to cover your living expenses and put a little away, you can choose to put all of your earnings from this source of income into your retirement fund, and even with a fairly low-key online income, you will see that it can soon add up.
One of the ways people choose to do this is to start a blog with a monetization strategy. This can involve things like having paid advertising on the site, or promoting products in your content and making money from an affiliate marketing program. Of course, you will need to run your website and also work to promote it and bring in traffic in order for this to be something that pays off. However, if you have a subject that you are interested in and would enjoy making articles or videos about, or you like the idea of creating a local blog about your area that could become a go-to place for people to find out about local events and businesses, then you may well be able to create a site that can, in the long term, make you money.
Start a Craft Business
A third way you can make extra money for your retirement is to start selling things you can make over the internet. There are now lots of people who make a side business out of making everything from jewelry and candles to furniture and clothing. If you have a hobby that you are good enough at to produce something you think other people would pay money for, you are already in a good position to do this. However, there are some things that can sell fairly well that are very simple to learn to make even if you aren't especially artistic or crafty, such as bath bombs and candles.
If you have something in mind that you can manufacture at home and sell for a profit, then you have a few options for selling it. You can either create your own website using a third-party ecommerce platform and sell from there, or you can sell through existing platforms like Etsy or eBay. Learning a bit about online marketing and how to keep your customers happy will help you make your small crafting business into one with repeat customers, and enough sales to help boost that retirement fund!
Online Freelance Work
Do you have some skills that you could charge for, and a bit of spare time in your working week? If so, you could be earning extra money to put into your savings for your retirement by looking for online freelance gigs. You can find freelance jobs doing all kinds of things, from creative stuff like composing music for games and videos or drawing artwork for things like book covers or adverts, through to technical writing, programming and design.
If your skillset is more administrative, you can also consider looking for positions as an online freelance virtual assistant, where you can help businesses with things like responding to emails, data entry, and managing online marketing campaigns. There are a huge range of skills people are looking for, and when they don't have a big enough requirement to recruit a new employee to cover them, freelancers offer a great option. You can choose to only take on as much work as you can easily handle in your free time, and you are generally paid quite quickly, allowing you to put your earnings straight into your savings account or invest them!
As you can see, the internet offers all sorts of ways to make extra money or leverage the savings you already have, so why not consider one of these approaches to boost your retirement savings now!