What topic can I make money writing about?
It's a question that many internet bloggers have or will ask themselves when they decide to become a professional blogger.
I mean it's a valid question that has plagued many bloggers.
Picking the right niche is essential to finding success online.
In order to build up your followers you must determine if your writing for the right crowd or not.
Here are 4 thoughts that can help you come to a clear conclusion.
1. Your Building List is Struggling
When you start your blog one of the first things you will need to do is build a list of followers.
There are a variety of ways to build your audience from social media, rss feeds, and even email marketing.
Initially you can expect your list to be pretty low when first starting out.
However, after a while if your list continues to be in the same stagnant position you might have some rethinking to do.
2. You Are Not Becoming Well Known in Your Niche Community
If no one is commenting on your blog, visiting your site, or becoming a regular visitor on your social media websites, then you are not becoming a vocal personality within your niche community.
I would say that within the first six months if you have not gained at least 100 or more followers then you might not be on the right track.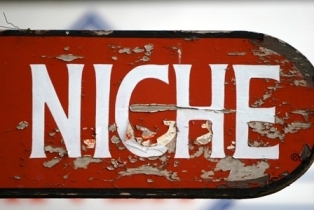 3. You're Not Making Any Money
So you have finally started your blog and you have monetized it.
Have you done all the imperative procedures to enhance your site to become as profitable as possible?
If you have done this and you still cannot make money you have a problem on your hands.
I knew a guy who had a blog that ran for six months.
He did everything he possibly could but after 6 months he only made 20 bucks.
Keep in mind his niche was in the science niche which is not exactly the cash cow of the internet.
But my point is that you should see the fruits of your labor if your niche kicks ass.
4. You Hate Your Niche
There are plenty of people who get into blogging only for the wrong reasons such as the money factor.
Now I will be honest most bloggers do get into blogging for the money.
However this is not our only reason for diving into internet blogging.
One of the primary reasons why we blog is a general interest in the things we promote and vocalize on our websites.
If you hate writing about your chosen topic you will burn out faster that a fat man in the 100 yard dash.
If you want to keep your blog fresh find an interesting topic that you are passionate about.
A little tip you can use for choosing you topic is asking yourself :
[box type="info"] What is the one thing I talk to my friends about for long periods of time. If it's sports then write a sports blog. If it's cars do one on the car industry.[/box]
Conclusion
In conclusion, do what you have to in order to create the best chances of success.
Pick the niche that's right for you and you will definitely succeed in the blogging world.
What do you think?
Any suggestion to add?
Please let me know in the comments below, thanks!