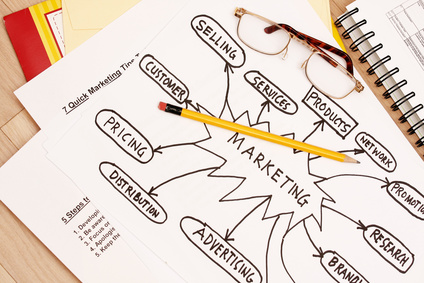 Many people will tell you that the way you should be marketing your company is the same, no matter what your business.
But actually, the type of marketing that you are investing in or should be investing in largely depends on where your customers come from.
If you are looking to attract global customers, then you should be focusing most of your campaign online.
However, if you are a small business looking to attract the local community things can be a little different. We'll start with an online business first.
Online Business
Global SEO
Whenever you market your business, you should always start with SEO in mind.
But, it should be the right type, and if you are looking for international customers, you need a global service.
Essentially, this will make sure you are seen by anyone no matter where they are in the world. If you haven't heard of SEO, it stands for search engine optimization.
It's the key to making sure when anyone searches for a product or service you are selling online they find your business.
Webdesign
The next thing you need to think about for global customers is the design of your website. This won't be as important for a local business but is crucial if you are based online.
You need your website to look professional and turn viewers into customers. This is often referred to as CRO (conversion rate optimization).
If you look for a company that offers this service you can guarantee you will be getting the best treatment on your site.
Social Networking
Social networking is important for both types of business. However, if you are an online international business, you need to be using it as much as possible.
You should be updating your profiles as often as you can as well as generating fresh information. You should also be keeping up with the latest trends in social networking.
Local Company
Handing Out Flyers
If you are a local company, your primary marketing should be physical. You can start by printing out flyers and posting them through people's doors as well as handing them out on the street.
Many people think this form of marketing is dead. But it isn't, for a business like a new restaurant in town or a new shop opening. It can be very effective.
Local SEO
You can still use an SEO service as long as it is local. The keywords that are used to optimize your site will often be related to your geographical location.
If you use a global service, you would get a lot of hits but not from customers interested in buying your product.
Making A Splash
When you first open your local business, you need to make a splash in the market. You must do something big that attracts the customers you want.
If you are a shop, you might open with a sale on the shop floor straight away. Or, if you are a commercial business, you might throw an event for local clientele.
You should be doing anything that shows you are different from the rest of the businesses on the high street.
Remember, your marketing campaign can not come out of a cookie cutter.
It has to be specific to your business.