Whether you're the biggest company in the world or the smallest in your town, you need a good marketing plan.
However, sometimes things don't go according to plan, and you struggle. You can't seem to promote your business as well as you'd like.
This can be frustrating and slow your business right down. If you're looking for ways to improve your marketing campaign, check out my ideas below.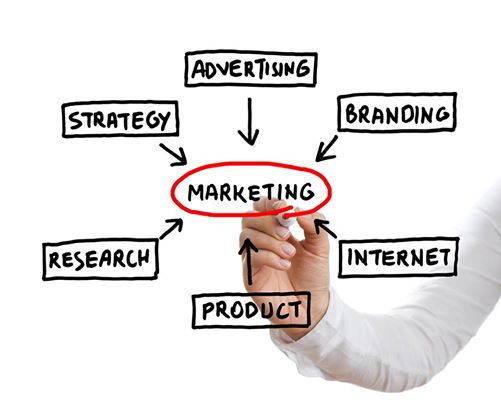 (Image via Google: https://goo.gl/93uryo)
The Internet
There are few better ways to improve a marketing campaign than going on the internet. If you're not already using the internet to market your business, you're missing out.
It's one of the most important tools out there.
There are loads of people on the internet, which means loads of marketing opportunities. It's great for people who are looking to grow their business.
If you want to go global, then the internet is the perfect way to promote yourself worldwide.
But, it's also perfect for small business that aim to promote locally. You can easily connect with people near you via social media. Also, there's a thing called local SEO that is ideal for small businesses.
Local SEO can make your business website appear high up in people's search results if they're in your area. They can see a map pointing them to your business, as well as a link to your site.
It's something you must use if you want to market your small business successfully.
CRM Software
CRM stands for Customer Relationship Management and is a must for any marketer out there. What software like this does is it allows you to analyse customer data.
There are programs like Lime Light CRM that are used by people to generate new sales leads. CRM can help you find out the ideal person to sell things to.
Essentially, it narrows down your target audience. You can see the similarities between customers and pinpoint the perfect demographic.
Also, CRM software can help you see what products/services are the most popular. This way, you can focus on marketing these things more than others.
If you have something that sells well, you can make this the focal point of your marketing campaign.
The bottom line is, marketers all over the globe are using CRM software in their strategies.
If you want to take your campaign to the next level, think about implementing it too.
Marketing Agencies
If you're really having trouble with your campaign, your best bet would be a marketing agency. Not everyone is gifted in the art of marketing a business.
So, sometimes it's best to look for help. By hiring an agency, you will have a group of people able to handle all of the marketing goings on.
It can free you up to focus on things you're good at while also improving your campaign.
Also, hiring an agency can help you pick up and learn new things about marketing.
So, after awhile, you may feel comfortable taking the reigns again. There are some agencies that offer consultancy, so they can tell you where you're going wrong.
This will definitely help you improve your marketing campaign.