Becoming a blogger requires tons of resourcefulness to make sure that you succeed in your aim: provide a content that'll rock the World Wide Web.
Remembering that blogging isn't just about writing.
It's also a matter of taking advantage of the right tools to optimize and bring your posts to every reader's attention.
Here's our list of top picks of free tools that every blogger, like you and me, should never take for granted.
1 . Google's Keyword Finder
Every blogger should be wise enough to use the right keyword.
Keywords are your blog's top attraction to pull the search engine's attention.
The more keyword rich your blog is, the higher its chances are of getting the attention not only of search engines but also of searchers.
Google's keyword finder will tell you what are the most competitive so you can enjoy considerable traffic and get better chances of getting noticed by search engines.
2 . Twitter Share Button
Twitter is such a powerful tool you're missing an excellent chance of getting known if you fail to use it.
Because Twitter could generate instant traffic by just a click, more and more bloggers are installing a Twitter share button.
So, if readers think that your post is tweetable enough, it's just a click away to share your thoughts.
3 . Google Doc
Google Doc is just a practical tool.
It's now easier for people to share file with anyone.
If you are conferencing with your editor or researcher from the other side of the planet and you are discussing something about one document, Google Doc helps you focus on that while looking at the same page and revise the file simultaneously.
Like Google's keyword you need to open a Gmail account to access this wonderful tool.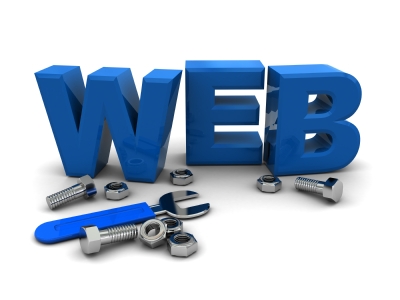 4 . FlickR
FlickR is an excellent tool that bloggers can never live without.
If you are photosharing die-hard , FlickR's user friendly and easy-to-navigate platform will work well for you.
But there's more!
FlickR is an excellent source of Creative Commons compliant pictures, so this free online tool is the perfect choice for original images that you can post on your blog's images.
5 . Google Analytics
Track your blog performance with Google's analytics tools.
It's free and gives you a general overview of how your blog is faring in the search engine game.
6 . Hootsuite
If you've got multiple accounts in Twitter, Facebook, LinkedIn and other social networking sites, Hootsuite is just the right social media management tool that you should use.
It makes sharing your blogs easier, faster and simultaneous!
7 . My Hours
Successful bloggers are time conscious.
They know every minute counts and so it pays to be conscious when to start and finish a project.
My Hours work perfectly fine for a very busy person. It helps you keep track of your time and know what you've done and what should be done.
So if you want to boost your productivity, this only time tracking device is a must have.
BONUS
Any blogger knows how important it is to be in constant communication with clients or web developers.
That is why Skype has become an indispensable tool for real time communication with anyone wherever they are in the world.
Skype is free it works perfectly well in nurturing an active communication and thus better professional relationship.
You really don't have to spend on high-end software because there are dozens of free blogging tools and platforms that you could take advantage of.
They're not only user friendly but they're also easy to locate on your browser.
So try them now and enjoy the beauty of being a blogger.