Affiliate marketing is an amazing money making opportunity which has helped thousands of people worldwide earn an impressive full time living from home.
With a huge variety of affiliate opportunities and billions of potential customers available online, there is no limit to the amount of money that can be made.
However, many of the people who start out in affiliate marketing struggle to make a reliable income, and in most cases this is because they lack some of the key knowledge necessary to choose the right niche, attract leads, or make conversions.
If you are starting out on your own affiliate marketing journey, the following three key strategies can help you to master each step of the marketing process.
1. Educate Yourself before You Begin
Knowledge is power when it comes to being successful in business, and this is no less true online.
A lot of the important skills needed to succeed in internet marketing can be learnt naturally as you progress over time.
However, to make a confident start and be able to use as many marketing methods as possible, there are some techniques that you should be sure to gain a clear understanding of as soon as possible.
Affiliate training programs, affiliate marketing forums, and downloadable guides and courses are just a few of the great ways to gain a good knowledge of affiliate marketing.
They all cover subjects that are helpful for any beginner and some also include extended material on more advanced topics.
Content typically includes subjects like establishing your own niche, setting up a website, search engine optimization (SEO) techniques as well as how to use basic HTML principles.
Fortunately, for those just starting out in the world of online marketing, many of the best learning resources are available for free.
2 . Recognize Good Affiliate Marketing Opportunities
In order to progress quickly with your online business, it is important to find your own niche in the market.
By concentrating on one particular area, you can expand your knowledge and build up a brand reputation more efficiently.
But how do you choose the right one?
Here are a couple of things to consider when deciding on the right niche.
Keep It Interesting
It is best to find a niche with products that you are already knowledgeable about and can be passionate about when promoting.
When you have a genuine interest in an item, you will be better at selling it to others and will find that the often time consuming process is more enjoyable.
Understand the Level of Competition
Many new affiliate marketers are drawn to popular niches with promise big rewards.
However, most of the products that get a lot of attention from consumer also have high competition among affiliate marketers.
Trying to reach the top spots in search engine results can be difficult if hundreds of other people are selling the same product.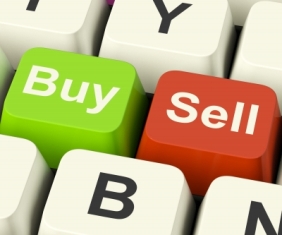 Make It Worthwhile
An alternate problem is targeting products that get too little interest from buyers.
Though these items might have less competition from other affiliate marketers, you are unlikely to make a significant amount of money selling them.
Quality of the Products
If you find a product that you interested in selling that has a good level of consumer interest, you may also need to consider its quality.
Buyers can return a product if they are unsatisfied with it which means loss of sales, so always search online for customer opinions and rankings.
3. Simplify the Process with Online tools
The quicker you are able to complete necessary marketing processes like site building and market research, the more money you will be able to earn.
Fortunately, there are a wide range of tools available on the internet that make these tasks easier, and many of them are free of charge.
The following are just a few examples of the useful marketing tools available on the web.
Website Creation Tool
Site creation tools provide you with a basic website that you can adapt to better fit your requirements.
By altering the site's content and layout slightly, you can alter it to suit the needs of your product and your customers.
Market Research Tool
Research tools can analyze the competitiveness of a given keyword and if appropriate suggest relevant less competitive keywords to use instead.
The tool looks at factors like payment strength and daily searches in order to make accurate suggestions.
SEO Tool
Some of the most popular SEO tools available are those that give you a weekly report on how your site is performing.
The tool performs checks across major search engines like Google, Bing, and Yahoo, and can tell you how your site ranks for certain keywords.
PPC Tool
There are a wide range of pay per click tools available online but one of the most useful is a pay per click ad generator.
This tool scans the web for sites with similar keywords and creates a list of existing ads that you can then edit and use as a basis for your own advertisements.
No matter what prior marketing experience or employment background you have, with the right knowledge and key skills you will be able to succeed in the world of affiliate marketing.
It is also very important to remember that if the first few projects that you tried did not turn out like you hoped they would, then you should not let it get you down too much.
This is because 'success' is just the product of previous failures which were improved upon, so as long as you are able to find out why you previously failed and then changed it – then it is inevitable that success in affiliate marketing is going to come to you eventually.
Image courtesy of Stuart Miles at FreeDigitalPhotos.net