If the "About" page of a blog or website was a room in a house, it would be the hall closet.
The hall closet is not an important room for visitors, but some do check inside it for skeletons.
The kinds of visitors that check your closets, while maybe creepy and little paranoid in real life, are the perfect website visitor, because it means that they are interested in you and your site enough to explore a little bit.
Unfortunately, curiosity killed the cat, though this time it was out of boredom.
Are my metaphors too tangled?
Here's a simpler version of the story: Your "About" page is boring.
And not only that, it is actually impeding your success.
The reason is that people who are curious enough to check out your about page aren't rewarded for their adventurous digging.
In other words, the "About" page is wasted space unless it provides some kind of value to you and your readers.
Though it seems innocuous, this page can actually be very powerful, much like the hallway closet (just think of where people keep their guns).
If you want to know how to transform your "About" page that not only intrigues but also converts casual visitors into dedicated followers, read below.
1. Newsletters
If you have an "About" page, it probably contains a short history of your company, or a brief biography and a quick review of your values.
But let's face it: that stuff is dull.
Necessary, maybe, but dull all the same.
If a visitor happens to make it through the entire spiel, chances are the last thought she'll have about the page is "so what?"
So, first of all, be sure to use compelling language when writing the page.
It's already boring enough without being a jargon-filled philosophical diatribe.
Keep it simple and direct.
And then tell readers to subscribe to your newsletter to find out more about the company.
Instead of spilling all the beans on the site, turn the "About" page into a conversion opportunity.
Blogging expert Pat Flynn had a 446% increase in subscriptions just by adding a newsletter to his page.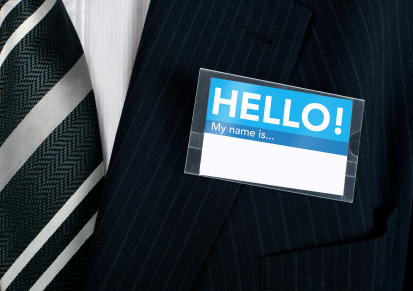 2. Forms
People are typically wary of forms because a great number of them on the internet don't seem to have a purpose other than to glean personal information from unsuspecting visitors.
But your "About" page is a perfect place for a form, if you contextualize it correctly.
Again, the people who've made it to your blog are generally going to be interested already.
Give them a taste of what you're about and then ask for them to fill out a form that will send them a more detailed description, as well as a free something that you are offering just for filling out the form.
Win-win.
The visitor is happy to get something free, and you are happy that you now have a lead that you can use for your business.
3. Sales
You know that saying "a picture is worth a thousand words?"
Well, it's true for your "About" page, too.
If your online business sells something, why not feature your best or best-selling products on this page to more quickly and intuitively give visitors a picture (get it?) of what you sell.
You can use Google Analytics to determine which products get the most traffic, and use that information as a guide for which products to highlight.
Your sales will increase, and you'll have more converted people.
Though the "About" page is the worst for wasted site space, use the thought process described here and apply it to your other web pages as well.
What do you think? How is your about page?
Do you have any suggestions to add?
Please let me know your thoughts in the comments below, thanks!