Many people don't feel that you can use social media as a content strategy, but social media can be an excellent form of marketing. If you wish to survive in the business-to-business environment, you need effective social media marketing.
Relationships
One way that social media can help your business is that you can establish relationships with other business people. The content you create will be targeted to these individuals that you wish to work with. The whole goal is to improve how you communicate with others in business and social media is one way you can do this because people are using social media more often and so are business people.
Promotes Various Types of Content
The main goal of any content strategy is to promote your content. In the business to business getting you may be promoting a wide range of things such as new products but you may also want to send information or support for the individual in another organization that has an interest in or uses your products. You can save time by getting the required information to those that need to see it by using social media in less time than another marketing method such as sending out a brochure.
Fewer Budget Requirements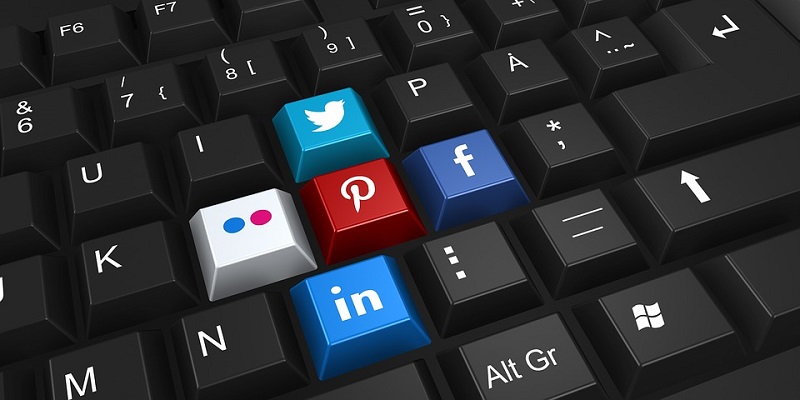 If you're sending out materials in the old fashioned way like snail mail, you have a large budget as you need to pay for postage and shipping materials. If you send this information by social media, you're going to save a lot of money. You can get materials to those that want to see it quickly without having to wait for something to ship to them.
Promote Your Business and Brand
When you use social media to promote your content to other people in business, you're helping your brand grow online because social media has such a large reach. Social media can get the information it about a product, for example right away for those that might be interested in it and you can send additional information about that product to those in business that ask for it. The individual social media channels can also allow you to help promote different types of content on various channels depending on the channels that you use. For example, you can send a message to Facebook users about a new video you have posted on YouTube about a product and then add a link to more detailed materials on your website.
Visibility
On social media, you can also get more visibility through news outlets, business associations, and others. Your social media presence can help establish your business as one that is trustworthy. This can help other business people pay attention to you and inquire more often about your products and services.
Get More Website Traffic
Another way that the content that you put on social media can help you as it can drive a lot more traffic to your website. This can help you get traffic to pages that might not get a lot of traffic. This might be documentation for products or case studies on products. There are professionals in the business world that will find this content to be very beneficial to them as it helps them learn more about your business and this can increase sales.
Better Search Ranking
When you promote content on social media you can help raise your search engine rankings as the search engine see social media site as high rank and this will naturally raise the rank to your website. To increase the rank, just make sure your content is providing real value to readers as the search engines don't want poor quality content.
Summary
Social media content can help you grow your business. It allows you to connect with new business people as well as regular customers and other interested in your business and what you have to offer.